The draft constitutional law approved yesterday by the Parliament includes the protection of the environment, biodiversity and ecosystems among the fundamental principles of the Constitution of the Italian Republic.
"I think this is an epoch-making day," commented Roberto Cingolani, Minister for Ecological Transition, who was in the chamber at Montecitorio at the time of the vote. "It is right that the protection of the environment, biodiversity and ecosystems should become a founding value of our Republic; it is an essential step for a country like Italy, which is facing its own ecological transition. For the actions we are taking today and for the consequences that there will be in the future on the next generations, this conquest is fundamental and allows us to have well-defined rules to protect our planet".
The measure, which was voted definitively in the Chamber of Deputies, amends Articles 9 and 41 of the Constitution and directly affects the Statute of the Regions with a special statute and the Autonomous Provinces of Trento and Bolzano on the protection of animals.
Article 9 is one of the 'fundamental' articles of the Constitution. It already contained the protection of the landscape heritage and of the historical and artistic heritage of the nation. With the reform, the Republic is also assigned the protection of the environment, biodiversity and ecosystems and a principle of protection for animals is explicitly specified.
The amendment to Article 41, on the other hand, states that health and the environment are paradigms to be protected by the economy, on a par with security, freedom and human dignity. The amended article also states that institutions, through laws, programmes and controls, can direct public and private economic initiative not only towards social but also environmental ends.
The amended articles of the Constitution (approved amendments in CAPITAL letters):
Article 9
The Republic shall promote the development of culture and scientific and technical research.
It protects the landscape and the historical and artistic heritage of the Nation. IT PROTECTS THE ENVIRONMENT, BIODIVERSITY AND ECOSYSTEMS, ALSO IN THE INTERESTS OF FUTURE GENERATIONS. THE LAW OF THE STATE REGULATES THE WAYS AND FORMS OF ANIMAL PROTECTION.
Article 41
Private economic initiative is free.
It may not be carried out in conflict with social utility or in such a way as to damage security, liberty, human dignity, health and the environment.
The law determines the programmes and appropriate controls so that public and private economic activity may be directed and coordinated for social AND ENVIRONMENTAL purposes.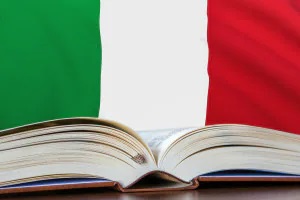 Finally, the amendments introduced by the approved draft constitutional law establish a safeguard clause for the application of the principle of animal protection in the special Statutes of the Regions of Sardinia, Sicily and Valle d'Aosta and the Provinces of Trentino-Alto Adige and Friuli Venezia Giulia.
Subscribe to our newsletter