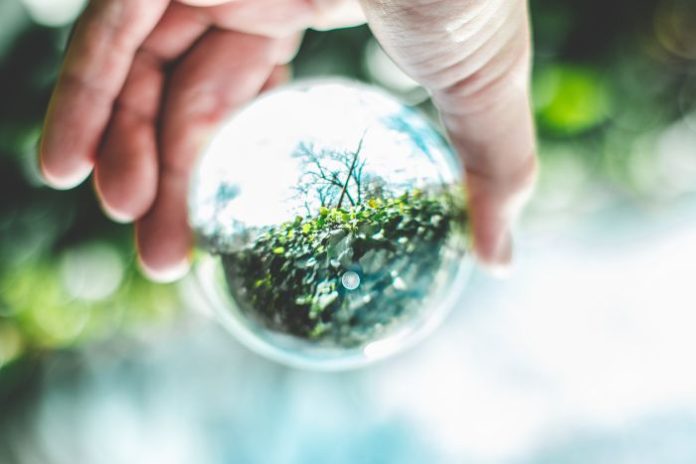 With the aim of fostering the emergence and spread of innovative and entrepreneurial activities accelerating the transition to a circular economy, Tondo, an international organisation working in this field, announces the next Re-think Circular Economy Forum.
The event is taking place in Milan on 10th and 11th February 2022 in hybrid mode: speakers, key stakeholders and a limited audience will be at the physical location, while the general public will be able to access it remotely – here is the link to register.
This edition will focus mainly on five themes – Agri-food, Textile and Fashion, City, Materials and Digital Technologies – with a common focus: Circular Economy. The first day will focus entirely on Agri-food and Textile and Fashion, with speeches mainly in Italian, while the second day will discuss Cities, Materials, and Digital Technologies, with sessions in English. In fact, the Forum will not only host Italian companies, but will also give space to European institutions and start-ups that will talk about their innovative projects, giving the event a more international flavour.
"Circularity is an increasingly important objective, and is now recognised both at European level, with the Circular Economy Action Plan, and at national level, with the PNRR. – commented Francesco Castellano, Founder and President of Tondo – Re-think wants to act as an acceleration tool in this transition towards circularity, offering ideas and business-matching opportunities for companies, startups and other institutional actors that are actively working on projects on Circular Economy".
Re-Think will not only be a great opportunity for networking with and between companies, start-ups, research bodies and institutional players who are working on and supporting projects on the Circular Economy, but will also represent a physical and symbolic meeting point for a better future, towards greater circularity.
Among the event's partners are the Milan Monza Brianza Lodi Chamber of Commerce, Esselunga, ATM, UniCredit, the Consulate General of the Netherlands in Italy, A2A, Teads Italia, EPM, Fondazione Pistoletto – Cittadellarte Fashion B.E.S.T, CUEIM, and ALMED – Alta Scuola in Media Comunicazione e Spettacolo of the Università Cattolica.
"As a Chamber of Commerce, we have long supported the efforts of companies that want to adopt more circular and sustainable business and development models," said Alvise Biffi, member of the Board of the Milan Monza Brianza Lodi Chamber of Commerce. "We have already launched the SIGMA-Simbiosi Industriale per la Gestione circolare dei Materiali project together with the Scuola Superiore Sant'Anna in Pisa. But that's not all: we are promoting calls for tenders and training and awareness-raising activities, certain that the circular economy is the best way to help the environment in which we live, but also the competitiveness of our companies".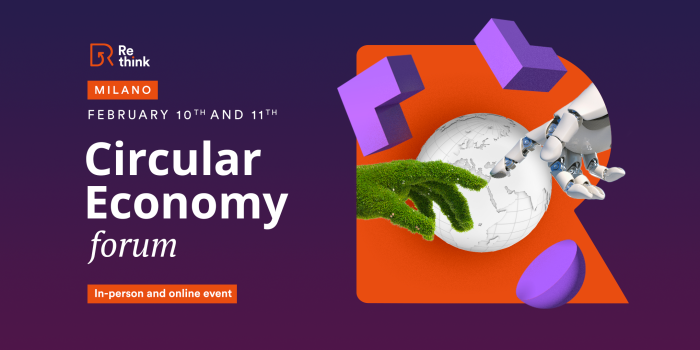 Mascha Baak, Consul General of the Kingdom of the Netherlands in Milan, said: "We are happy to support this edition of Re-think. This important event in the Italian panorama of cutting-edge technologies gives space and voice to some of the most innovative projects in the circular economy. A strategic sector in which Italy has much to offer. That's why we are proud to be able to confront and share the experience of the Netherlands in this field. We hope to be able to create new collaborations."
UniCredit decided to sponsor the event with great enthusiasm because it is fully consistent with our sustainability strategy, which is ingrained in our DNA," said Marco Bortoletti, UniCredit Lombardy Regional Manager. We want to make our contribution to increasing attention to the processes of transforming economic activities with a view to greater environmental and ecological sustainability, which represent growth drivers both in UniCredit's business plan and in the well-known Italian PNRR".
At the moment Re-think Milano has obtained patronage from: European Commission, Ministry of Ecological Transition, Lombardy Region, Municipality of Milan, ASviS, AISOM, University of Gastronomic Sciences, LIUC – Cattaneo University and University of Milano-Bicocca.
Mediapartners of the event are Prometeo of the Adnkronos Group, Materia Rinnovabile, Greenplanner, SmartGreen Post and SmartRicicla.
For more information, please visit the event website: https://re-think.today/
Subscribe to our newsletter