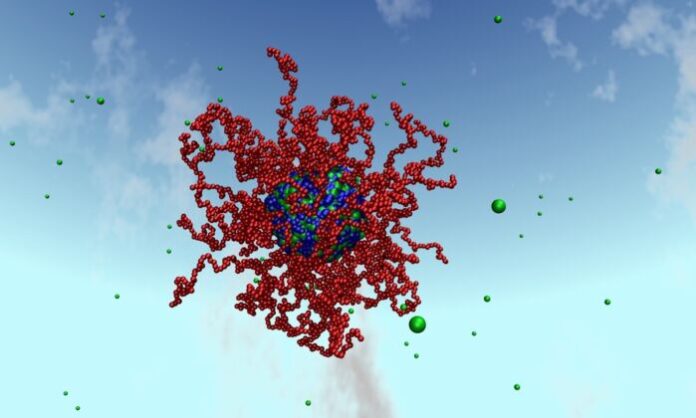 Innovative magnetic nanoparticles of iron oxide, coated with a biocompatible polymeric coating, capable of removing heavy metal ions from water: the development of materials science plays a crucial role in sustainable development and ecological transition.Thanks to the design and creation of new 'intelligent' biocompatible materials, i.e. those capable of performing predetermined actions, new-generation nanomaterials are finding important applications, ranging from drug delivery in the biomedical field to the sanitation of water contaminated by human action.
The research project led by a group of chemists (Prof. Tecla Gasperi, Dr. Elia Roma) and physicists (Dr. Barbara Capone, Dr. Pietro Corsi) from the Department of Science at Roma Tre University, in partnership with Prof. Erik Reimhult's team at BOKU University in Vienna, comes from this second area.
The long-standing collaboration between the two groups recently led to the publication of a paper entitled Theoretical and Experimental Design of Heavy Metal-Mopping Magnetic Nanoparticles in ACS Applied Materials and Interfaces of the American Chemical Society.
The article reports on the development of innovative magnetic iron oxide nanoparticles coated with a biocompatible polymeric coating that remove heavy metal ions from water. The research is the first step towards the development of materials that can counteract the release of dangerous heavy metals into the environment. Starting from the theoretical design of the material, the group from the Department of Sciences at Roma Tre University developed the synthesis of the functionalised macromolecules. The nanomaterials were then analysed and their properties studied in collaboration with BOKU Vienna. Their ability to remove pollutants from water was also verified.
The biocompatibility of the material used makes the results even more promising, allowing for potential large-scale use of the new nanoparticles.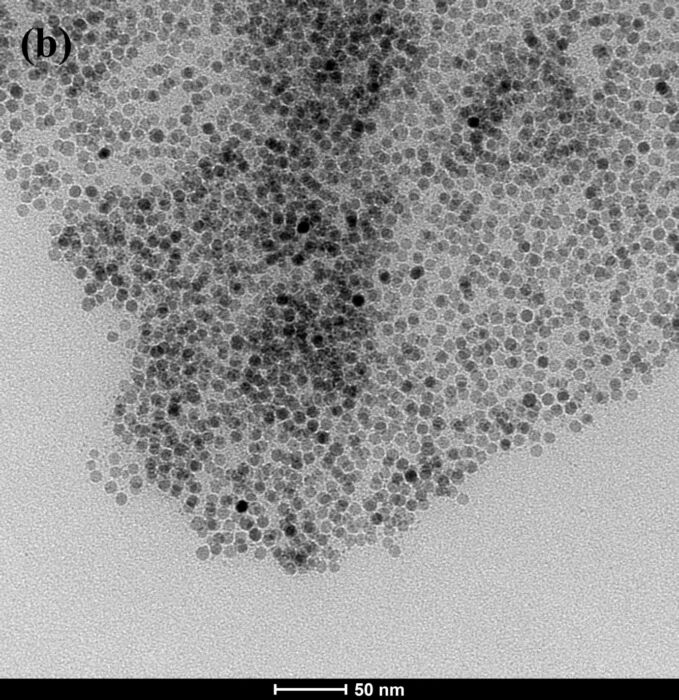 WHO figures tell us that one in nine people in the world do not have access to clean water sources," explains Dr Elia Roma. "Every year, more than 840,000 people die from water-related diseases and 750 million people do not have access to clean water.
The situation is even more dramatic in developing countries. The demand for water is increasing dramatically due to a steadily growing global population. At the same time, the water resource is stressed by increasing anthropogenic contamination (direct or indirect), leading to pollution of lakes, rivers, seas and groundwater resources.
The issue of sustainable management of water resources is therefore central, as called for in the 2030 Agenda.
"The interdisciplinary collaboration between our group in Vienna – explains prof. Erik Reimhult – and the excellent group from Rome has opened roads still unexplored for us: the unique combination of an innovative theoretical approach and experimental techniques that we have used almost 'pioneering' in the field of materials, such as isothermal titration calorimetry, has allowed to understand how functionalized nanoparticles interact with heavy metal ions. In light of the new knowledge acquired, we can design nanoparticles that can be used for environmental remediation, a topic of priority today ".
Subscribe to our newsletter