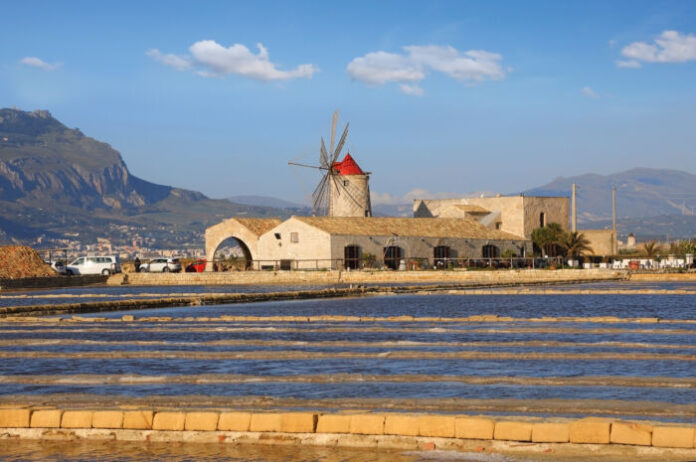 Artisanal salinas across the Mediterranean today face critical times. Confronted with salt-production industrialisation, urbanisation-imposed pressure, and stressful competition from cheaper in-land producers, shoreline salinas are struggling to remain economically viable.
These sites are landscapes of amazingly high value and relevance, not only for providing socio-economical services to local communities, but also for playing a critical role in biodiversity preservation and coastline maintenance.
Therefore, changing their business orientation towards promotion of their sustainable tourism and artisanal products has now become essential for their persistence. A European project is proving this approach successful.
MedArtSal is a sustainable management model for Mediterranean artisanal Salinas, supported by an EU 3ml-euros-fund, that aims to create a network of salt marshes involving sites in Italy, Spain, Lebanon and Tunisia.
The project, in partnership with institutions such as the University Consortium of Industrial and Managerial Economics and the Tunisian-Italian Chamber of Commerce and Industry, began last November and will continue until 2022.
"Our goal is to create an environmentally and economically sustainable management model for artisanal salt pans," explained Martina Vallerotonda, MedArtSal project manager, in an interview to SmartGreen Post. "The idea is to create a model, which is then usable by as many salt pans as possible in the Mediterranean, creating ​​collaboration between the sites."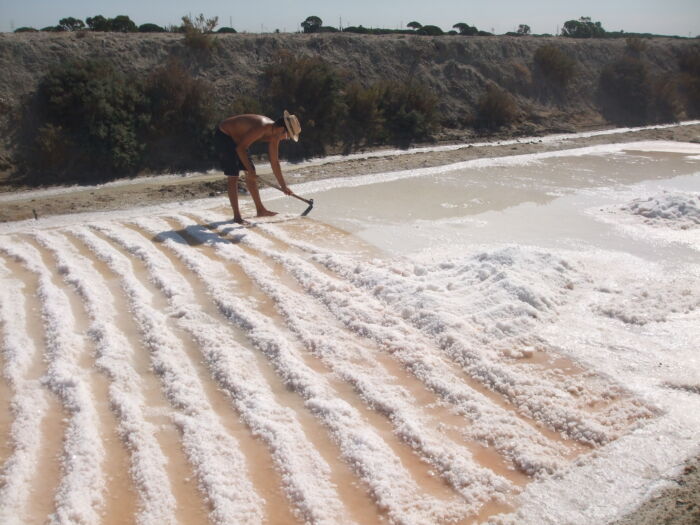 At the moment, the salt pans actively involved are La Esperanza, in Andalucia, managed by the University of Cadiz, one of the partners and promoters, and the Salina di Secca, a desert site in the Tunisian hinterland famous for its characteristic reddish colour.
But the project is about to expand further, as Vallerotonda explains, with the short-term activation of a small call for tenders to involve other entities in the supply chain.
"We want to create a niche market and ensure that these artisanal producers who are trying to resist the empire of industrial salt pans can continue to carry out their activities in an economically sustainable way and keeping tradition alive," she says.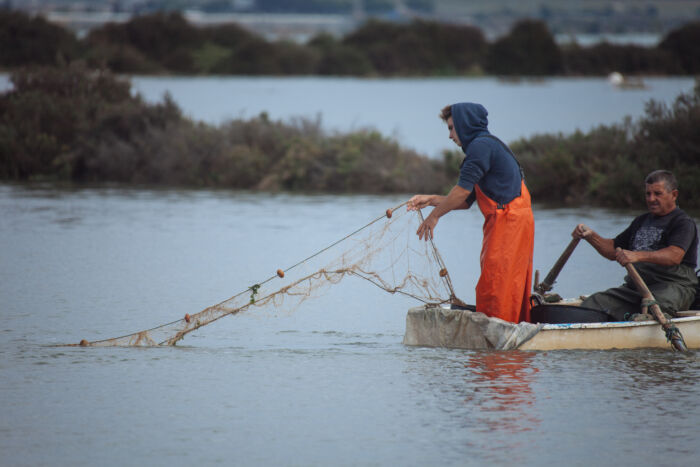 Generating employment opportunities related to salt production could also play a role for local development in other sectors.
 "We believe that Mediterranean salinas can be the perfect landscape for educational and cultural activities; provide high quality products related to gastronomic, therapeutic, biotechnological use; and attract sustainable tourism," explained Lourdes Lázaro Marín a spokesperson for International Union for Conservation of Nature (IUCN), an international body that deals with the protection of biodiversity and one of the project's partners.
In fact, another side of MedArtSal is promoting ecotourism across artisanal salinas. The enhancement of salt works ould create a territorial marketing linked to awareness of the traditional processes of salt extraction and appreciation of the biodiversity of the area, explained Juan Martín Bermúdez from Salarte, another NGO partner of the project during an interview with SmartGreen Post.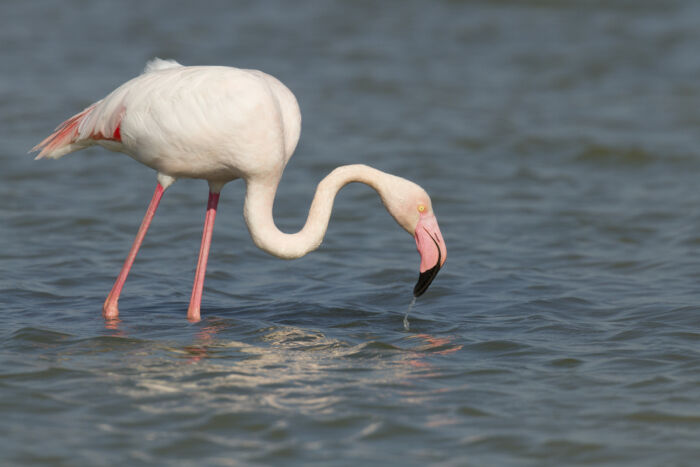 "Thanks to their peculiar characteristics, salt pans have become areas of high biological value hosting up to one hundred species of waterbirds," Bermúdez pointed out. These sites could also become important habitats for many of these birds who, in the context of climate change and consequential sea levels risings, struggle to find stopovers during their seasonal migrations.
Also, as salt concentration in the ponds is extremely high, these wetlands create the perfect habitat conditions for the life of specific microorganisms and plants. For example, microalgae cultivation is typical of these sites, generating a wide variety of products with industrial application in the fields of biotechnology, aquaculture, gastronomy and marine sciences.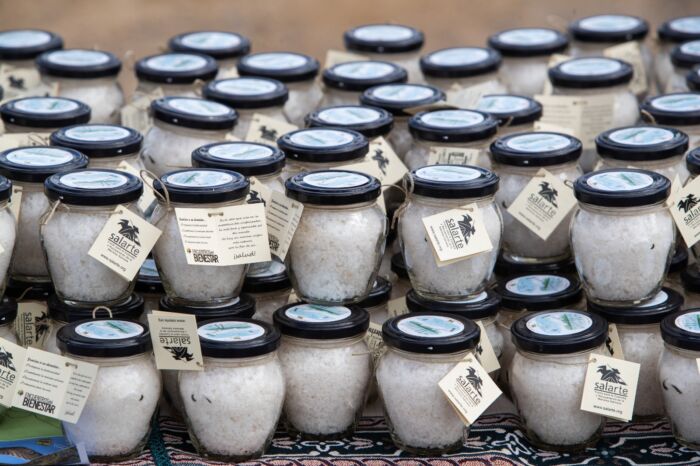 The project MedArtSal might finally increase awareness among communities and public institutions on the services provided by artisanal salinas and, therefore, about the need of preserving these landscapes in our near future.
"By preserving artisan salinas, we are preserving a common ancestral cultural heritage in the Mediterranean region," Lourdes Lázaro Marín added. "That could reinforce the sense of belonging for the stakeholders involved."
Subscribe to our newsletter