Promote a form of sustainable tourism by focusing on cultural identity and environmental values, and preserve the territory (from the mountain to the river) as a common good for future generations, through knowledge and enhancement.
These are the key concepts that the Italian Alpine Club intends to convey with the two events scheduled this weekend in Veneto, organized as part of the 2020 Sustainable Development Festival promoted by Asvis.
Today and tomorrow in Val di Zoldo (BL) there will be the event "Mountaineering villages, tourism and mountain identity", a national meeting dedicated to this unique idea of ​​tourism, supported by a European project that sees the collaboration between German Alpine clubs , Austrian and Italian. The program includes a conference at the Municipal Hall of Fusine this afternoon and an excursion to the Bosconero Refuge tomorrow, which will be followed by a round table on the role of the refuge as an environmental and cultural defense.
The recognition of "Mountaineers' Village" (Bergsteigerdörfer), conceived in 2008 in Austria, has made it possible to create a cross-border network of alpine resorts that share the same characteristics: they are immersed in unspoiled nature, have no impacting structures and are characterized by persistence of traditions kept alive by the local population. All this to suggest an environmentally friendly approach to the visitor.
The Zoldo valley (municipalities of Val di Zoldo, Cibiana di Cadore and Zoppé di Cadore) was the first Italian mountain area to obtain the demanding and coveted recognition, after a candidacy process carried out with the support of the Cai in a perspective promotion of a form of tourism that guarantees the lowest environmental impact, aesthetic and anthropic enhancement of the landscape and recovery of cultural roots and traditional work activities.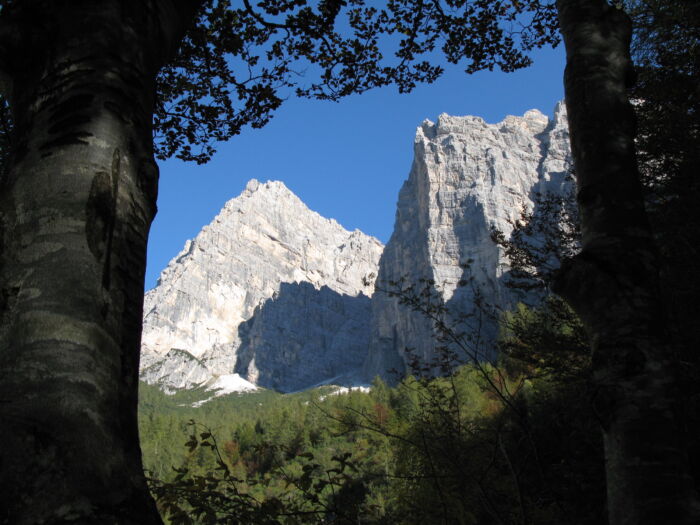 In the two days we will deepen the role of mountaineers' village as a tool to combine tourism and the defense of mountain identity, together with the need for a new tourist organization and new mobility that guarantee the survival of small towns, with good practices for care of the ecosystem and the aforementioned role of shelters in this process. Among others, the Secretary of Asvis Luciano Forlani and the Vice-President General of Cai Lorella Franceschini will attend the opening conference.
Tomorrow, Sunday 27 September, the Alpine Club will then participate in the event "Rediscovery and revaluation of river routes between towns and cities in our territory", organized by Intesa – together for sustainable development. The youth alpinists of Cai Veneto, together with their peers from the other associations involved, will meet at the Laghetti di Martellago after walking for 20 km along the Marzenego / Osellino hydrographic right bank.
The goal is to bring young people into contact with the natural environment of their territory, to be preserved and protected through a process of greater knowledge and civil commitment in supervision, protection and enhancement.
Subscribe to our newsletter