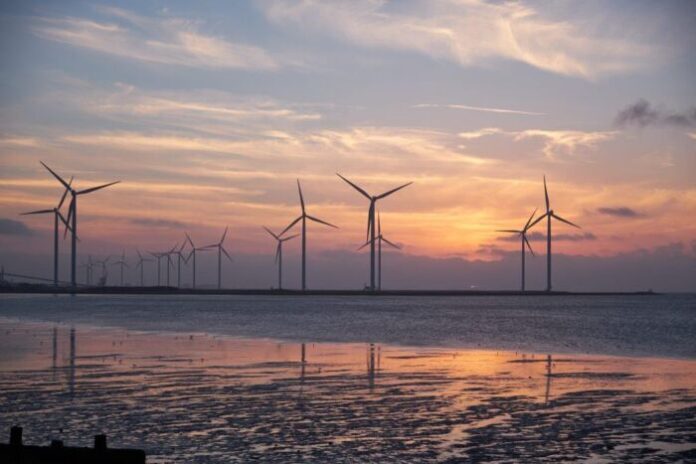 The first floating wind farm in the Mediterranean could be born in Italy. The plant, called 7Seas Med, should be built in Sicily and consist of 25 floating blades of 10 megawatts each located at a distance of approximately 35 kilometers from the coast.
The project involves an investment of 741 million euros and was presented before the outbreak of the pandemic to the Ministry of the Environment and the Ministry of Infrastructure. The Danish company Copenhagen Offshore Partners will develop it with the support of the Copenhagen Infrastructure Partners fund, which specializes in large renewable energy projects around the world.
According to what was declared to the Sole 24 Ore by the designer Luigi Severini, who also signed the project of the Taranto offshore wind farm, the program plans to start the construction site in 2023.
The technology that will be used is called TetraSpar and was developed by Henrik Stiesdal, the father of Danish wind energy who until 2014 was the Chief Technology Officer of Siemens Wind Power, today Siemens Gamesa. Before his eyes, the sector has grown from zero to 600 gigawatts installed worldwide.
Now it is dedicating itself to the fastest growing segment of this technology, the offshore, which in the last decade has grown by 30 percent per year, thanks to the development of ever larger and more powerful turbines, with a drastic reduction in costs. . Offshore wind has become a central element in the electricity generation of Northern Europe although to date it still represents less than 1 percent of world electricity production.
However, what has been possible in Northern Europe, China and the east coast of the United States, where the seabed is low and allows the installation of fixed turbines, would be more difficult to implement in the rest of the world due to very deep seabed.
This is why we thought of floating turbines that would allow us to generate unlimited energy with zero emissions. In Sicily, where the first floating wind farm will be built, the seabed is about 300 meters deep and therefore lends itself perfectly to this type of turbine.
The International Energy Agency estimates that floating wind turbines could supply enough electricity to meet 11 times the global demand for electricity, based on projected projected needs in 2040.
Subscribe to our newsletter