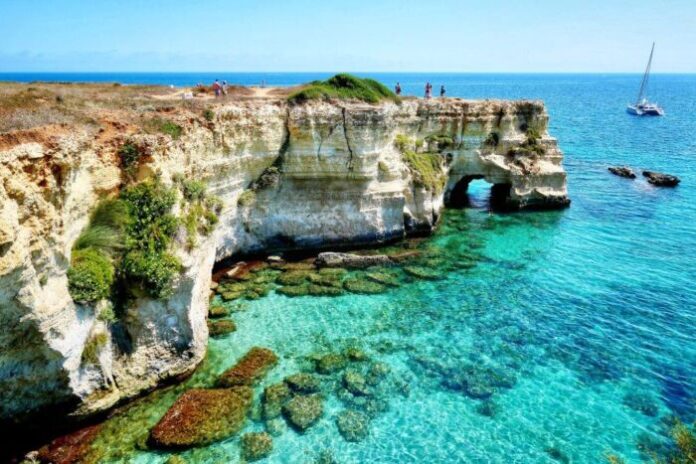 Italian tourism is trying to gradually and cautiously resume its normal rhythms; now it's time for creativity: you have to think in an alternative and problematic way, finding solutions that keep the taste of holidays and relaxation intact.
Many startups have taken steps to improve booking and attendance services on beaches and public transport, to guarantee the sanitization of accommodation and accommodation facilities, to make it easier to organize vacation days at the beach or in mountain.
Some startups, however, are dealing with the digitalization of cultural heritage, with the aim of making museum exhibitions or archaeological itineraries accessible online, which can no longer be easily accessible. For example Hi.Stories offers innovative solutions for cultural heritage such as gamification, museum teaching services and consultancy for the design of online content and storytelling; Utopic is an app that guides its users through the streets of Italy to discover its beauties, anecdotes and the history of the places visited. It currently makes its free version platform available for Italian museums to digitize content.
Other platforms aggregate different local experiences, from culture to sport, with the aim of developing new products that allow travelers to visit the area and the activities that it also offers home and before departure, valuing the entire chain of tourism involved.
Elesta Art Travel, Italian tour operator related to the world of art, together with Play the City has developed gamification experiences or Sharewood, a reference platform for travel and outdoor activities, has created an ebook with its partners to tell the sustainable experiences that will be possible to live in the open air.
An interesting and captivating idea to promote the regional territory comes from Puglia. The Sanseveresi Fabio Viola and Gianfelice Boncristiano are the creators of a multimedia map to introduce history, tradition and naturalistic aspects of the Puglia Region.
Through gamification, the history, traditions and tourism of the Apulian territory are made accessible in a simple and immediate way; this multimedia tool could also be very useful for educational purposes both for learning the Italian and English languages ​​and for expanding historical, geographical and naturalistic knowledge.
Everything started from the lockdown, when all of us were forced to spend most of the day in our homes. The journey was only possible through digital with videos, virtual tours and websites that offered the possibility to share photos, videos or trips online.
Why not make the Apulian territory and culture known through an interactive and digital tool? Thus was born the ExplorePuglia project (click here), conceived by MamApulia and MobileIdea srl, with support from Iperurania, for a young audience and not only.
After entering your name, the journey begins through the various Apulian provinces; the map is also available in English. For each province, the main monuments and traditional local foods have been included with cartoon graphics.
Once the province has been chosen, the tourist finds himself reading some information on the chosen territory; the most important historical events are highlighted, the main monuments, news relating to food and wine culture, sites known for their natural and landscape features. At the end of this brief information section, a quiz will appear with three questions related to what has been read previously. At the end of each quiz a box will appear to see the points totaled in each single province and the total score. Once the experience is completed, a Pugliesity diploma will be generated in pdf format which can be printed or shared on social channels.
Useful and simple ideas to help us experience tourism in the most carefree and fun way possible, but remaining respectful of the rules on social distancing.
Subscribe to our newsletter
Support SmartGreen Post with a donation!