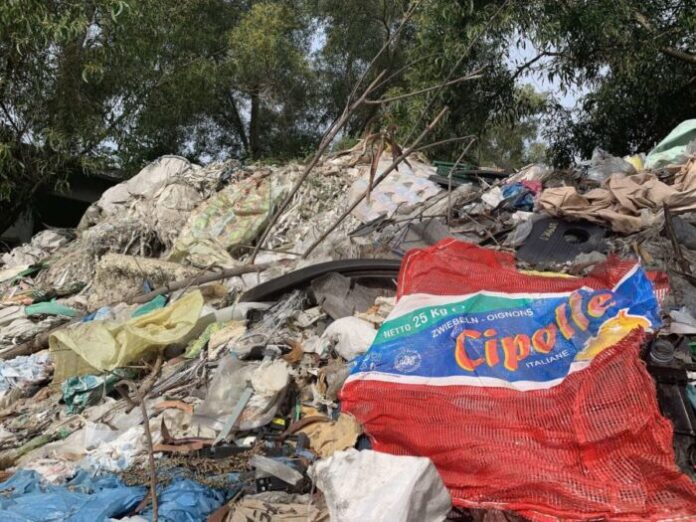 Over 1,300 tons of plastic waste were illegally shipped from Italy to Malaysian companies and this only in the first nine months of 2019: this was what the Greenpeace Investigation Unit discovered in the investigation conducted between Italy and Malaysia on the traffic of waste in plastic, which led to the discovery of an international trade in plastic waste. The environmental organization has already delivered all the investigation documentation to the competent authorities.
According to data released by the environmental association, in the first nine months of last year, out of a total of 2,880 tons of plastic waste shipped directly to Malaysia, 46 percent were sent to plants without the necessary authorizations to import and recycle foreign waste, which therefore operates with no respect for the environment and human health.
All this has been documented thanks to the intersection of confidential and confidential documents – obtained by the Kuala Lumpur government, containing the names of the 68 Malaysian companies authorized to import and treat plastic waste from abroad – and an intense work of many months.
"This situation confirms, once again, the ineffectiveness of the recycling system and the need to take urgent measures to reduce the production of that plastic fraction, often useless and superfluous, represented by disposable items," comments the spokesman for greenpeace.
After showing the dramatic health and environmental consequences of exports of plastic waste from Italy to Malaysia, the environmental association went to Asia to reveal the illegalities behind these phenomena.
"With the help of hidden cameras, we have collected the testimonies of some of the Malaysian companies willing to illegally import our waste (contaminated plastic and municipal waste included), and we have documented the presence of plastic waste from abroad, including Italy, abandoned outdoors without any safety for the environment and human health ".
Over the past few years, Malaysia has become a major destination for Western exports of low quality plastic and difficult to recycle, despite not having an effective treatment and recovery system and strict environmental regulations, fueling a global market. often illegal, which also affects the export of plastic waste from Italy.
"Export should be the last resort, a technologically advanced company must be able to manage its waste; if it isn't, you have to seriously question what you're doing, "says Paola Ficco, environmental lawyer and lawyer. The point is not, according to the jurist, if Italian plastic waste should be shipped to Malaysia, "the point is that these waste should not be shipped abroad".
It is a pity that the reality documented by the Greenpeace Investigation Unit is very different. For the environmental association, in the face of this situation, the Italian government can no longer continue to close its eyes, but must assume its responsibilities and intervene immediately to put an end to these illicit trafficking in waste.
Subscribe to our newsletter