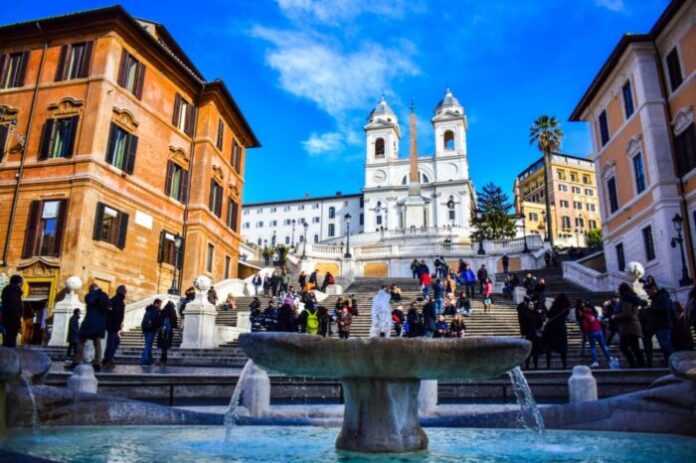 Rome is the worst European city in which to live in 2020. The figure emerges from the Expat City Ranking, the ranking of the 82 largest world metropolises, distributed by InterNations, the largest expatriate community in the world. Rome occupies the penultimate place, preceded by Milan: only Kuwait City is worse than them.
At the top of the Expat City Ranking, the largest expat community in the world, there are the cities of Taipei, Kuala Lumpur, Ho Chi Minh City and Singapore.
The factors taken into consideration are five: quality of life, procedures for obtaining residence, working life, board and lodging and the cost of living. Rome is penalized mainly by the working environment: one expat on three is dissatisfied with his current job, while 67 percent is dissatisfied with job opportunities (the global average is 27 percent).
Less than half satisfied with their economic situation: only 44 percent. The cost of living is too high, compared to salaries and public transport leads to dissatisfaction with 63 percent of those interviewed. The only factors that are not subject to complaints are the climate and the food.
In addition to Rome and Milan, in the ranking other big cities are not recognized as particularly attractive for a transfer: Paris is 78th, New York, 74th. Lisbon, Barcelona, ​​The Hague and Basel are the ideal European cities to leave the country.
To weigh negatively for the two Italian cities in the ranking are low wages, job satisfaction and a political climate that is becoming more hostile to foreigners. Less than one in five expatriates (16%) positively evaluates the Italian economy (compared to 63% globally), while 39% are concerned about job security (compared to 21% globally). Half of the respondents (50%) are also dissatisfied with career prospects (compared to 24% globally) and a third (33%) are generally dissatisfied with their work (compared to 19% worldwide).
Italy is also among the 3 countries at the bottom of the personal finance index (62nd place), with 33% of expatriates worried about their financial situation (compared to 18% globally). While 85% of expatriates appreciate the good weather and climate (compared to 61% globally), Italy still behaves mediocre in terms of overall quality of life (49th place) due to its results for life digital (57th place) and political stability of the country (58th place). Indeed, 48% of expatriates are not satisfied with this last factor, compared to only 17% of expatriates worldwide.
Even expatriates find it difficult to settle in the country (56 th place) and two thirds (67%) find it difficult to live there without speaking the local language (compared to 40% globally).
Subscribe to our newsletter