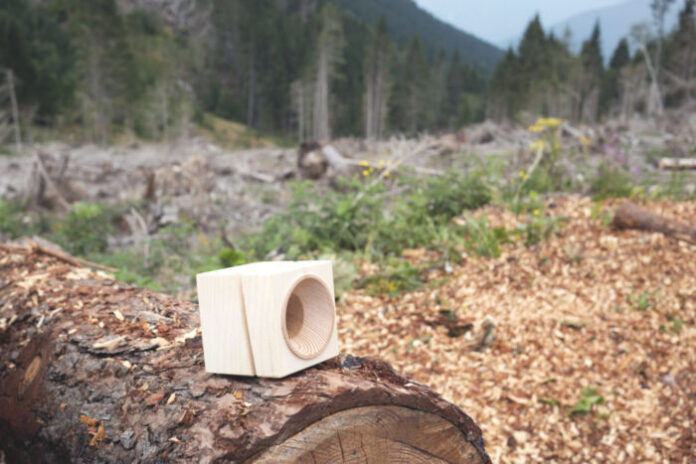 A year ago, 42 million trees were torn down by the storm Vaia. Its impact on the area was devastating. Today, recovering that wood becomes of paramount importance for the support of local communities and for the restoration of the ecosystem's equilibrium.
Vaia starts from those premises, as a new way of crafting objects without impoverishing Earth's finite reserve of raw materials – a concrete answer to the consequences of climate change. "But we want to go a step further: in order to safeguard the territories and communities exposed to hydrogeological risks, Vaia is committed to planting a new tree for each sold item", says the founder Federico Stefani.
Vaia aims to build objects that benefit both man and nature, by implementing a business model that cares not only about people's needs, but that puts nature and the environment at centre stage. To Vaia, economic success is strictly tied to environmental sustainability – the result of our business activities.
"We want to retrieve trees that have been torn down, and transform them in finished products. Due to the large proportion of ripped trunks, however, we could not manufacture any large and complex items".
This is the reason why Vaia's concept is a neat, elegant cube. "We don't want to stop here: each sold item represents a tree that Vaia will plant, in order to restore damaged areas. Our goal is to breathe new life into raw materials that come from areas wrecked by natural disasters, where our intervention aims at limiting the environmental damage".
Furthermore, a share of revenues will always be allocated for the restoration of the original equilibrium. Today Vaia makes use of trees tumbled in North-East Italy, tomorrow it will recover new natural resources, to restore their worth.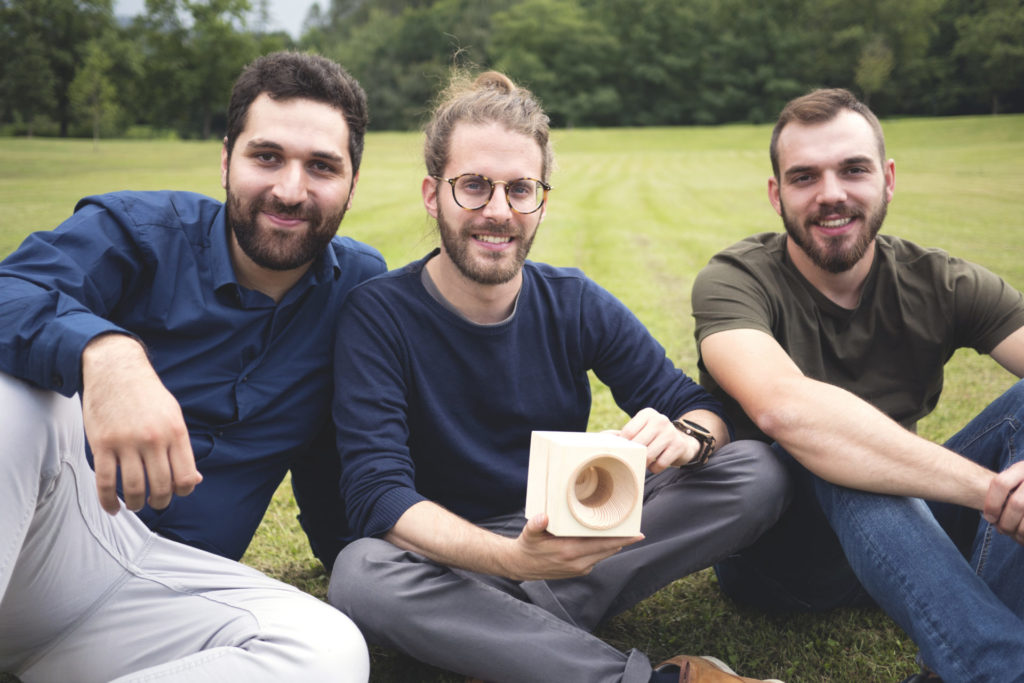 Vaia is an item that is essential and refined at the same time. Its lines, elegant and light, outline a one of a kind product. Vaia is a passive music amp that reproduces a warm, deep sound. Such distinctive trait is a natural feature of red spruce, renown among luthiers as the most sought-after wood.
Its production is local and exclusively handmade, in order to enhance its esthetic value. We partner only with carpenters who employ fallen trees, and that can guarantee high quality standards. Wood is a long-lasting material, which can be used with no electricity consumption. Its life cycle is potentially endless, since it can be disposed at zero impact or be recycled for future purposes.
"Remember, when you choose to purchase Vaia, you are not simply holding an object, but rather a bit of forest that is resurging, thanks to your help", says Federico Stefani.
Subscribe to our newsletter