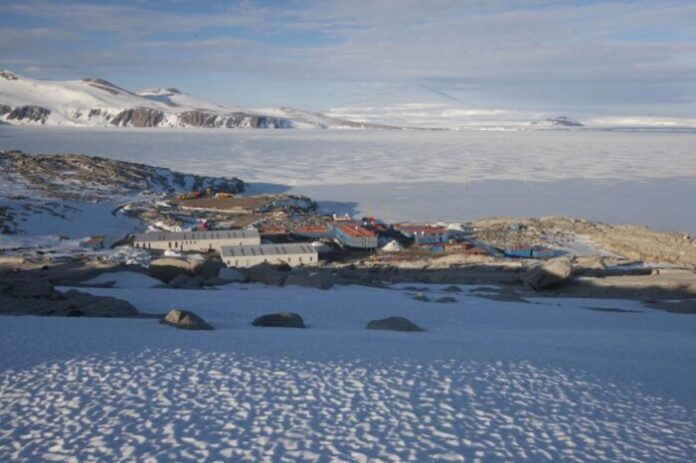 The Australian Antarctic Program's research season kicks off this week with NASA launching its Operation IceBridge mission from Hobart – for the first time – to map ice along East Antarctica's coastline. NASA's Operation IceBridge is the largest survey of Earth's changing ice ever undertaken, combining data collected by satellites, aircraft and ground teams to paint a more complete picture of the state of the polar regions. IceBridge is mapping the ice sheet and sea ice of East Antarctica from a low-flying Gulfstream V aircraft packed with sophisticated instruments.
Dr Linette Boisvert, Deputy Project Scientist for Operation IceBridge, said that airborne instruments included two laser altimeters that measure ice elevation to a precision of less than five centimetres. The aircraft also houses radar sounders, temperature sensors, a gravimeter and multiple cameras to survey a range of snow and ice properties.
"The primary aim of our research is to collect the data needed to improve projections of future sea level change caused by a changing climate and making more accurate forecasts of annual sea ice extent," said Dr Boisvert.
The ground team also includes two NASA scientists and will move along the same travel path of the aircraft and the polar-orbiting satellite, collecting ice cores and measuring snow cover to 'ground truth' what is recorded from above. Director of the Australian Antarctic Division, Kim Ellis, said that collaboration with international partners like NASA provides invaluable benefits for our science.
"Just as Hobart is the premier gateway to East Antarctica, the Australian Antarctic Program is a leading scientific and logistical partner for polar research – he said – On Wednesday 23 October, the first of ten A319 flights for the season is scheduled to depart Hobart for our ice runway at Wilkins Aerodrome, near Casey research station. Italian, French and Chinese expeditioners will also be flying south with us".
Managed by ENEA for planning and logistic organization and by the CNR for planning and scientific coordination, the Italian mission has initially reactivated the services and prepared the 3 km track on the marine pack for the landing of intercontinental aircraft. Used for the first time the only Italian ship capable of operating in the polar areas, the Laura Bassi, acquired by the Trieste OSG, which will carry out an oceanographic campaign from Lyttelton to Baia Terra Nova. 26 Italian military personnel from the Army, Navy, Aeronautics and Carabinieri are also involved in the expedition.
Subscribe to our newsletter