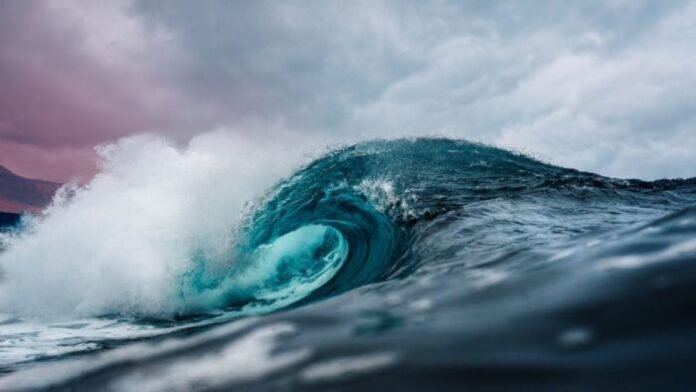 Emerging trends that will transform the sea into the energy of the future, new materials that play on the bioeconomy, circular boats that are moved by renewable sources, and finally waste materials that find ingenious forms to be reused. The Re-Think conference, entirely dedicated to the Circular Economy for the marine environment, will be held in Genoa at Palazzo Tursi on November 14th.
"Italy, with more than 8,000 kilometers of coastline, is a territory that can offer considerable resources – underlines Francesco Castellano, founder and president of the Tondo association that has given sight to the Re-Think format – For example, the marine bioeconomy , which includes fishing, aquaculture, algae, microbes, enzymes and various by-products currently has an estimated value of around 43 billion euros per year. Another example is marine energy, which despite having a vast energy potential (around 80,000 TWh / year globally) has not yet found technological solutions capable of being used on a large scale."
The sea and its countless opportunities and challenges in the Circular Economy field are the theme of this second Re-Think event, after the success of the first edition in Milan in February 2019. The Genoa event will be divided into four macro areas interest:
• Energy from the sea: emerging energy trends that transform the sea into one of the most interesting sources for the energy of the future;
• Bioeconomy and materials: ongoing projects and possible development trends on fishing, on the reuse of waste from the latter and on biomaterials;
• Circular boats and technology: boats made up of circular materials, which are moved by renewable sources;
• Reused materials: waste materials, mainly of synthetic origin, but also organic, to be reused to create new products.
The "Re-think – Circular Ocean Forum" event is organized by the Tondo APS association (Social Promotion Association), in collaboration with the Forum Economia Innovazione (FEI). Numerous patronages were received for the event, from the Municipality of Genoa, the University of Genoa, Confindustria Genoa, the Chamber of Commerce of Genoa, Cluster Spring and the Italian Institute of Technology (IIT).
Ezio Palmisani, CEO of Duferco Engineering and Fabio Fugazzotto, Enel Green Power Head of Marine Innovation, will be among the day's guests from 9.00 am to 5.00 pm at the Palazzo Tursi Representative Hall.
"Re-think is a new format of events that was designed to stimulate critical thinking about some elements of the current economic and industrial system – explains Francesco Castellano – and how it can be improved by following the possible evolutionary paths of the Economy Circular, so as to also encourage the creation and development of innovative and entrepreneurial activities in this area".
The first event was held in Milan in February 2018 and saw the participation of over 30 companies, startups and institutions with over 600 participants. After the Genoa event, we return to Milan with the first Re-Think of 2020, at the Triennale, with a focus on issues related to Cities, Materials, Technologies and Agri-food.
Subscribe to our newsletter