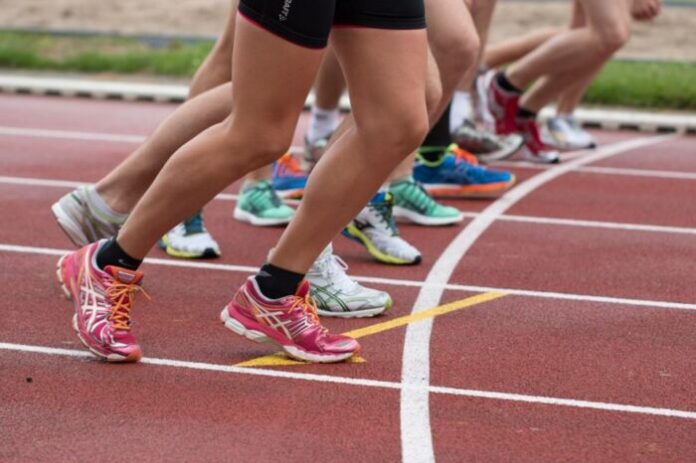 A 60-meter athletic track with three lanes, obtained from the recycling of used sneakers. Among these shoes there is a special pair, belonged to Pietro Mennea, Olympic champion in Moscow in 1980 and holder of the world record of 200 meters for 17 years, from 1979 to 1996. And it is precisely to the athlete that the "Pista di Pietro" is dedicated, an idea by Paolo Masini, president and founder of Roma Bpa and Nicolas Meletiou, founder of the "Esosport" project of Eso Società Benefit, for the collection of used sneakers , and which also sees the direct collaboration of Manuela Olivieri Mennea, wife of the 19 "72 champion of Mexico City.
"Pietro's shoes are the basis of this project – explains Masini – which then aims to spread from training sites". One square meter of the track is made with 70 pairs of shoes. "This means that with such an operation we have saved 27 thousand pairs of shoes from the landfill".
"This is the first important step in what will be a long, itinerant journey in the pursuit of passions for sport and the recycling process," explains Nicolas Meletiou. The initiative is part of the events organized by the European Commission representation in Italy and by the Italian Athletics Federation to encourage the practice of sport and educate on the importance of recycling for the protection of the environment.
The track is removable and can therefore be adopted by schools, sports facilities and local authorities throughout Italy. "A virtuous project that combines sport and good environmental practices – Masini specifies -. The choice of Manuela Olivieri Mennea, who decided to donate a pair of Pietro shoes, also represents a symbolic gesture with a strong emotional impact. As a testimony that "The Pista di Pietro" contains a part of Pietro Mennea's dream of continuing to run and to make this experience live for young people ".
And it is precisely to young people that the organizers of the project are challenging: in the European sport week, in fact, the students were invited to run on Pietro's track to try to get as close as possible to the 6'68 "record obtained by Mennea on the 60 meters indoor in 1976. Upon arrival, each competitor received a certificate showing the race time, signed by Manuela Olivieri Mennea.
"La Pista di Pietro" is realized with the support of the European Commission representation in Italy, the contribution of Credito Sportivo, the Italian Athletics Federation and the Vibram.
Subscribe to our newsletter