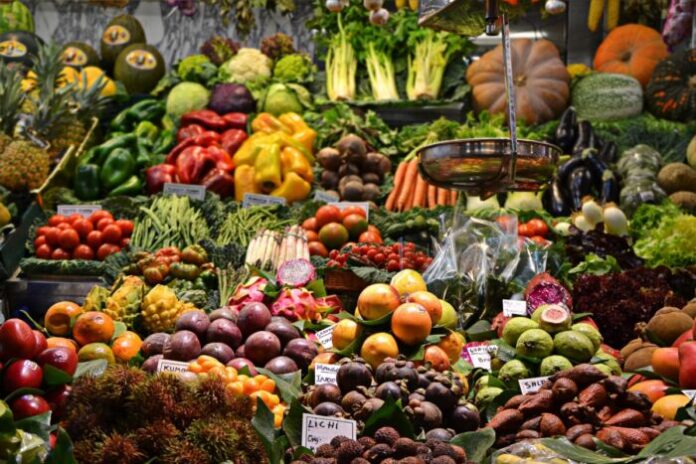 Sustainability also passes from the table. When we cook we can make conscious and important choices for the preservation of the planet, the saving of non-renewable resources, the reduction of CO2 emissions, the reduction of food waste.
FIPE, the Italian Federation of Public Exercises, drawn up a manifesto for this summer that can help professionals but also all consumers to do their part to safeguard the planet. Even and especially in the cooking, where waste is high and the possibilities are really interesting, if you know how to seize them.
Buying quality raw materials at the right price, enhancing and training staff, encouraging customers to take away what is not consumed, are just some of the indications that Fipe invites to follow to make the sector truly sustainable.
The fight against waste does not only concern professionals, but all citizens engaged in their own kitchens and, before that, in shopping on a daily basis.
Here are ten useful tips for sustainable spending, to be adopted not only on holiday but also at home: a real anti-waste handbook to raise awareness among citizens and educate them to reuse cooking waste.
A well thought out shopping. Go shopping day by day, evaluating quantities and times of deterioration well. Especially now that you are on vacation, you may decide at the last moment to dine out or at a friend's house.
Cook well-measured portions. On vacation we move less and, except for the most avid sportsmen, we assume more "comfortable" habits and more relaxed times. Our body therefore needs less calories. Cooking the "right", therefore, without exceeding the number of courses and in "size" is important for a healthy balance and for a better use of resources: less food, fewer calories, less waste.
Use all the parts of a product giving space to creativity. Knowing how to use in an appropriate way every part (or almost) of a product is a sign of attention to sustainability, but above all it opens up new experiences and the discovery of unexpected flavors. Not everyone knows, for example, that pea pods can become a tasty drink or that the pumpkin skin put in the oven is better than a chip.
Learning the art of preservation extends the life of food. A good use of the different compartments of the refrigerator, placing the products paying attention to the different temperatures, is a small and easy trick that improves the preservation of food. Even combining one food with another can generate unexpected or undesirable effects: for example, apples accelerate the ripening of other fruits.
Check the expiration date thinking about when you will use the product. A minimum of programming helps not to waste time, money or food. Looking at the expiry date of the products requires little effort, let's face it. A small choice, a great saving.
Choose thinking about the packaging. Packaging is undoubtedly an important factor for good food preservation, but when it is too much it is too much. A good shopping also starts from knowing how to choose the product protected by an effective but not excessive packaging and that is easily recyclable.
The next day is even better. Thrown away the food that is left over is a stupid habit that we bought thinking that it was reprehensible to reuse it the next day. Meatballs or meatloaf, for example, are spectacular examples of intelligent re-use of food.
Limit the use of dishes, plates and cutlery. Even on the beach or on the mountain trails we need our comforts but it is not necessary to reproduce the same lifestyle even in those places. A picnic is fun even if the table is more simple than at home. Less crockery, cutlery and plates means moving more easily, having fewer items to wash and therefore consuming less water (scarce resource) and less detergents (highly polluting). This is also anti-waste attention. Obviously the plastic must be banned.
Choose the restaurant as a conscious gesture. On vacation you go more often to the restaurant. It is a beautiful occasion for conviviality, but above all it is an opportunity to learn about a fundamental element of the place where we find ourselves. Cuisine is history and culture. Through the kitchen we know the typical products, the life habits of a city, we discover new flavors, we explore traditions and human typologies. Choosing where to eat is therefore almost as important as visiting the monuments and attractions of the place. It is an opportunity for knowledge not to be wasted.
Do not be ashamed to ask for food that you didn't consume. Asking the restaurateur to adequately package the food we left is not only our right but it is also a healthy and right habit. The important thing is that the container is suitable for storage.
Subscribe to our newsletter