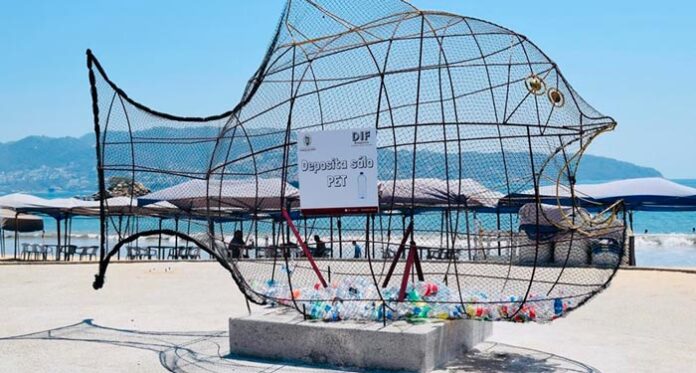 Plastic-free beaches all over the world. Even in Mexico the plastic waste left along the shore becomes an emergency and on many beaches a "Big Fish" has been placed to encourage recycling.
The Central American country is one of the most visited in the world in summer but the great economic benefits deriving from tourism have a downside, the accumulation of a huge quantity of waste, often of plastic, left on the sand by tourists who are not so eco-friendly.
The advertising campaigns and the great efforts made to try to prevent the use of disposables item in different cities were not enough to stem the problem of marine contamination. The waste left along the beach, in fact, often end up in the sea, disfiguring the splendid Mexican landscape and causing damage to the sea animals, among the richest in the world.
For this reason, in many cities installed this huge waste container with the shape of a giant fish, in which tourists and locals can throw away the garbage instead of leaving it on the beach.
Among the most famous places that have adopted this initiative, there is Playa Papagayo, in Acapulco, where this monumental container has been placed. It can contain a ton of waste, with the hope of reducing the amount of plastic left on the beach.
Subscribe to our newsletter