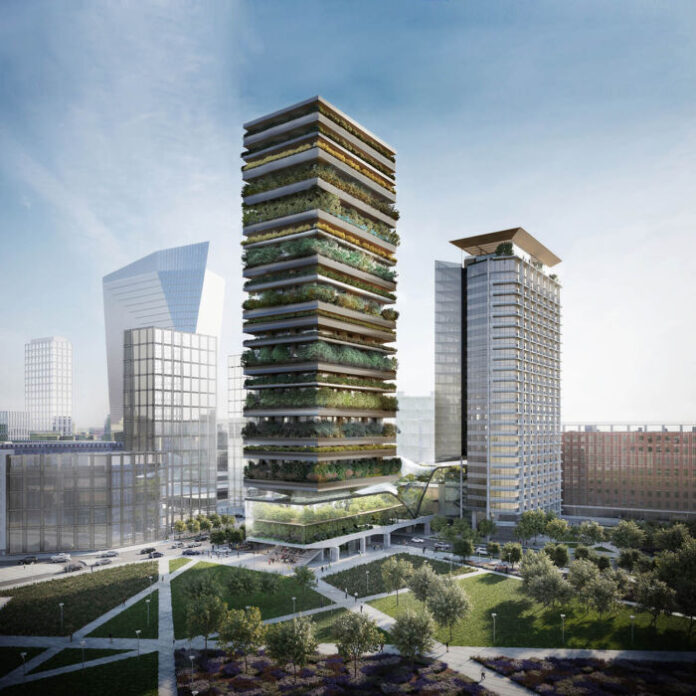 Climbing vegetation for a total of 1700 square meters, 2,770 square meters of photovoltaic panels, large green areas in which to enjoy the benefits of nature. These are the characteristics of the Botanical Tower and the Serra Bridge, which will rise in Milan next to the Bosco Verticale.
It is the old city that is reborn and, after embracing the green, never lets it go. Indeed, it makes it grow. The redevelopment of the Porta Nuova area continues with the Pirelli 39 regeneration project of Coima Sgr which purchased it from the Municipality in 2019. The former "Pirellino" will be renovated and next to it a "tower where botany intertwines architecture and with the new greenhouse bridge invents a green space open to the whole city ", explains to La Repubblica the architect Stefano Boeri who together with his colleague Elizabeth Diller (DS + R) won the international tender.
The 1700 square meters of vegetation "perched" on the new skyscraper will be able to absorb 14 tons of CO2 and produce 9 tons of oxygen per year. With 2,770 square meters of photovoltaic panels, the tower will be able to self-produce 65% of its energy needs.
In short, greenery will not only be furniture but a source of resources, a place of refreshment, as well as an oasis for small animals – especially insects and birds – which in recent times have been paying for the anthropization of the territory and pollution with an inexorable decline of species. Flowering meadows are already an urban stop for animals, fungi, microorganisms and insects that take refuge in the park, promoting biodiversity. In particular, between May and October they offer nectar and pollen to pollinating insects: butterflies, bees and bumblebees. A mix of botanical species allows the latter to produce honey, disperse pollen and thus favor the pollination of the plants in turn.
"In such a difficult period – continues Boeri – this project is relaunching the world the vision of a Milan that bets on the future and bravely faces the great challenges of the climate crisis".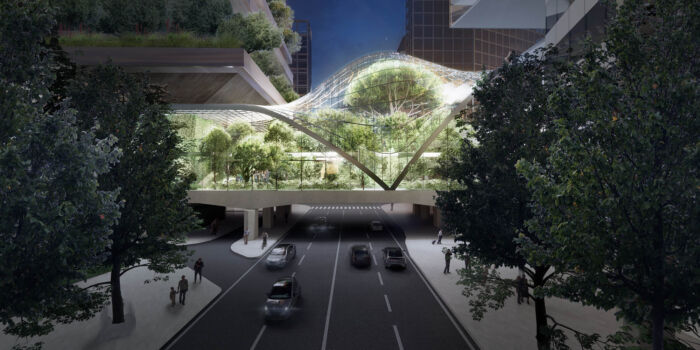 There is still no approval from the Municipality but the idea is to transform the existing bridge on Via Melchiorre Gioia into a green house, a greenhouse ready to host the most varied plant species to offer an immersive, educational, interactive experience. With the aim of replicating the success of BAM, the Library of Trees, which with its 10 hectares and its extraordinary botanical collection has been giving breath to the city for some years now.
"The intent – explains Kelly Russell Catella, Director General of the Riccardo Catella Foundation – is to create a park that was the connection point between all the surrounding spaces, capable of connecting the whole community, offering citizens an extraordinary experience of green ".
Subscribe to our newsletter