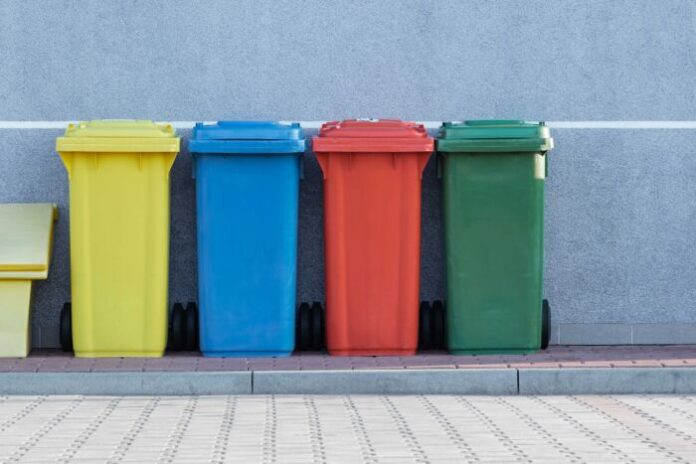 How much waste do we produce in Italy? And every citizen? How does the separate collection proceed? These questions are answered by the "Municipal waste report" of Ispra. As regards production, there is a slight decrease in 2019 compared to 2018. In Italy in 2019 about 30 million tons of municipal waste were produced, a slight decrease compared to 2018 by 0.3% (-80 thousand tons). Increase only in northern Italy, with almost 14.4 million tons of waste, by 0.5% compared to 2018, while it is decreasing in the Center (-0.2%) with about 6.6 million tons and at South (-1.5%) with 9.1 million tons.
Each Italian citizen, in a year, produced about 500 kilograms of waste. The highest values ​​of per capita production in the Center with 548 kilograms per inhabitant; in the North the average production is about 518 kilograms per inhabitant, (+2 kg per inhabitant compared to 2018) while in the South it is 445 kg per inhabitant, (- 4 kg).
The regions
The highest per capita production is confirmed in Emilia Romagna, with 663 kilograms per inhabitant per year, up 0.3% compared to 2018. The other regions with a per capita higher than the national average are Tuscany, Valle d'Aosta , Liguria, Marche, Umbria, Lazio and Trentino Alto Adige. Between 2018 and 2019, as many as 13 Italian regions, especially the southern ones, show a decline in the production of urban waste. The greatest decreases are observed for Molise (- 4.5%), Sicily (-2.6%) and Calabria (-2.3%). On the other hand, production in the northern regions increased, with the exception of Piedmont and Liguria, while in the Center only Lazio showed an increase in the production of RU (+ 0.4%).
The provinces
The three provinces that produce the most waste are in Emilia Romagna: Reggio Emilia, with 774 kg per inhabitant per year, Rimini with 755 kg and Ravenna with 752 kg. The provinces with the lowest per capita production values ​​are all located in southern Italy: Potenza with 322 kg, Enna with 329 kg and Avellino with 355 kg. In the Center, Frosinone, with a per capita of 368 kg, is the only province with a production below 400 kg / inhabitant.
Waste collection
Separate collection increases in 2019: +3.1 points compared to 2018, reaching 61.3% of national production; since 2008 the percentage has doubled. The collection increased from about 9.9 million tons to 18.5 million tons. In the field of recycling, it is recorded that the South exceeds 50% of separate waste collection for the first time, confirming the growth trend of recent years, with an increase in the percentage of 4.5 points.
The greatest increases are then found in Molise (+12 points) and Sicily (+9 points), followed by Sardinia (+6.3), Puglia (+5.2) and Abruzzo (+ 3.1). In 2019, 8 regions exceeded the 65% separate waste collection target, set for 2012 by legislation: Veneto (74.7%), Sardinia (73.3%), Trentino Alto Adige (73.1%), Lombardy (72%), Emilia Romagna (70.6%), Marche (70.3%), Friuli Venezia Giulia (67.2%) and Umbria (66.1%). Above 60% are Valle d'Aosta (64.5%), Piedmont (63.2%), Abruzzo (62.7%) and Tuscany (60.2%). Collection in Basilicata (49.4%) and Calabria (47.9%) is less than 50%. Sicily remains below 40%, despite registering an increase of 9 points compared to 2018 (from 29.5 to 38.5%).

As in previous years, the gold medal for separate collection goes to the province of Treviso, here in 2019 the separate collection reaches 87.7%, followed by Mantua (86.8%), Belluno (84.4%) and Pordenone (81.5%). The lowest levels of separate waste collection are observed for the provinces of Palermo (29%, 19.9% ​​in 2018), Crotone (30.8%, compared to 27.3% in 2018), Messina (32.8% , in 2018 28.7%) and Foggia (34.1 %%, in 2018 33%).
Among the metropolitan cities, the highest percentage of collection is found in Cagliari with 71.4% (+13.6 points compared to 2018); Venice stands at 70.9% and above 60% are Milan, Bologna, and Florence (respectively 67.4%, 65.5% and 64.8%). The metropolitan city of Roma Capitale reaches 51.2%. The lowest value, 29%, is recorded for Palermo which, in any case, shows, in the last year, an increase of 9.1 points (19.9% ​​in 2018).
The provincial municipalities with the highest percentages of separate waste collection are Treviso which reaches 86.9%, Ferrara with 85.9% and Pordenone with 85.5%. The cities further behind and still below 20% are Messina with 18.8%, Palermo with 17.4%, Taranto with 16%, Catania with 14.5% and Crotone with 11%.
What do we recycle?
The workforce is confirmed as the most collected fraction in Italy. It represents 39.5% of the total even if in 2019 it recorded a smaller increase (+ 3.1%) than in the previous two-year period (+ 6.9% between 2017 and 2018). Paper and cardboard represent 19.1% of the total; glass follows with 12.3% and plastic which accounts for 8.3% of the collection which records a growth of 12.2%, with a total quantity of over 1.5 million tons. 94% of the plastic waste collected separately is made up of packaging.
Subscribe to our newsletter