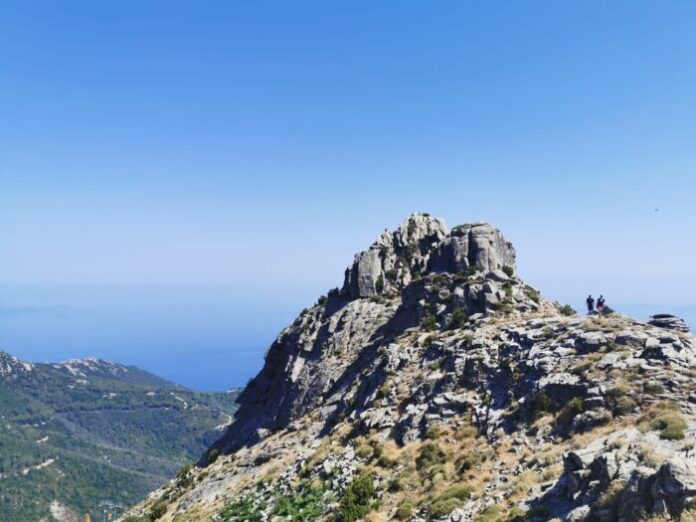 Raise your hand if you associate the sea with summer! Well, I see several lifts. I am pleased because I have one more reason to let you enter the world of the islands in winter, out of season.
Too many times we fall into the trap of associating something pre-established with an element, sea = summer, mountain = winter or summer walks.
I love the sea, whatever the season, whether it's calm or rough. I would be and am really hours to observe it. But above all, I love discovering places beyond appearances, discovering an island beyond the period of crowding, of mass tourism, getting in and discovering one's authenticity.
Today I want to take you to discover the Island of Elba. Who knows how many of you readers have already been there. Those who live in Tuscany even usually make one of the first trips with friends when they are a kid. Yet, despite this, only a few appreciate it for what it offers beyond the sea, beyond its restaurants on the sea.
Elba is an island rich in nature, it is the island that in 10 km can take you from 0 to 1019m with its Monte Capanne, it is the island that rocked Napoleon for a few months, it is the island that is was exploited for the vast mineral resources until a few decades ago, it was called "The Smoky" by those who passed in front of it saw columns of smoke due to the blast furnaces is the island that offers Mediterranean scrub but also chestnut trees climbing towards il Capanne, is the island where the Gheppio flies over the Volterraio which dominates the Gulf of Portoferraio.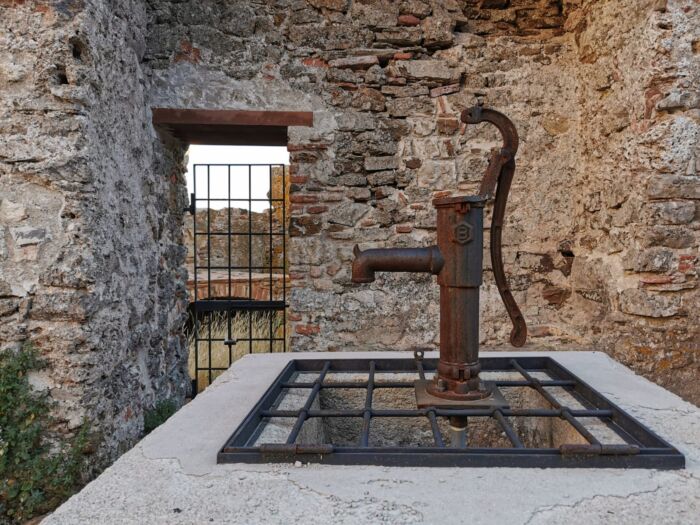 Portoferraio, which owes its fortresses to the Medici, is so beautiful illuminated at night that if you look at it from the Ottone beach it seems to feel you are in Athens in front of the Acropolis. If you go beyond the appearances of the commercial port city, discover a town within the city, the one that hides within the walls of the old city.
It is the island where ancient wheat is unexpectedly grown, from which various genuine products are obtained.
It is the island that also on August 15th allows you to escape from crowded beaches, to take refuge in the woods to walk, stop to look from above at the splendor that lies ahead, in silence, alone or only with whoever you want. Stop in Rio Elba to breathe the village life in the square. Pass by Poggio, or stop at the Fonte Napoleone to refresh yourself in its footsteps. Find the few remaining mouflons, see them blissfully grazing under the trees in search of shade. Raise your eyes to observe the Buzzards that elegantly fly above you, towards that sky to which we dedicate our gaze too few times.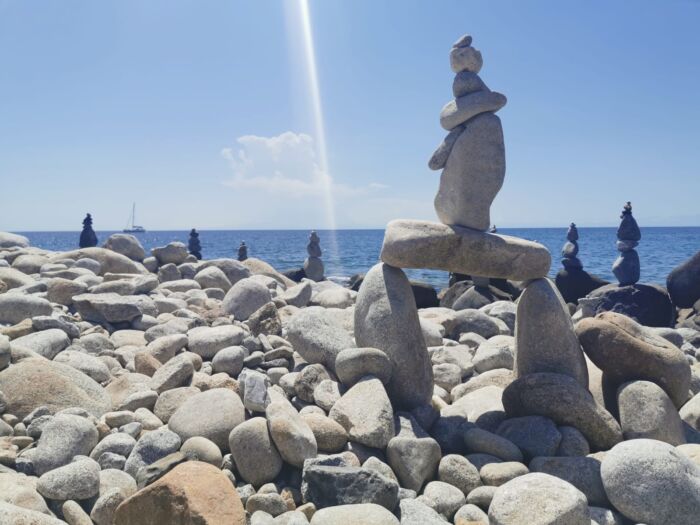 However even in the middle of winter it is enlivened by a mild climate, the turquoise and transparent sea bewitches, you can strongly perceive the daily life of the inhabitants, just stop and observe. If you feel like it, you can ask the inhabitants about their habits, traditions, they will be happy to dedicate time to you, the time that sometimes they miss in the summer. Those who have rediscovered old recipes of sweets, those who carry memories of their grandfather miner in their hearts, those who moved there from Terra Ferma to enjoy the sea all year round and renew their intention every day, those who climb almost every day on Monte Capanne, those who study insects, those who managed to find old letters written to Cosimo dei Medici looking for a job in Portoferraio.
The Island of Elba offers a vast network of paths, for every type of walker or hiker.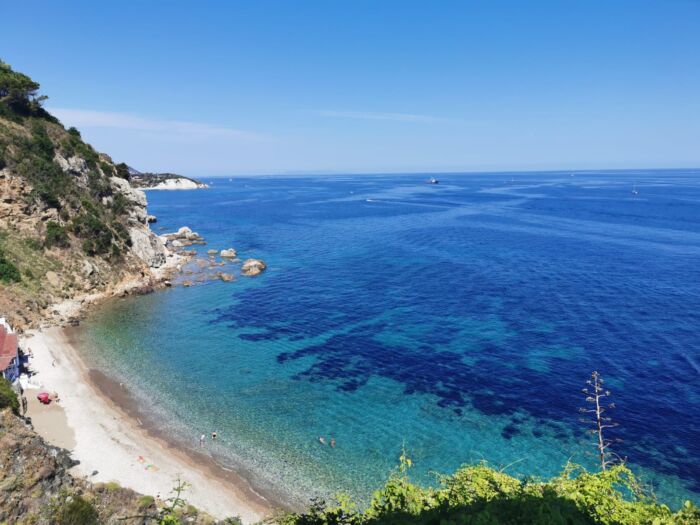 But above all it is crossed by the GTE (Grande Traversata Elbana), an intense and surprising itinerary that leads from Cavo to Pomonte passing just below Monte Capanne. An itinerant trekking that we can follow faithfully or slightly modify to be able to make each stage starting from the sea and arriving at the sea, connecting the GTE to other paths. Or even differently that you can do having a boat as a base during a velatrekking.
Are we at Christmas and it seems strange to talk about islands? Not for me, it's the special moment to be able to fully enjoy their identity.
Now raise your hand who, after this story, is already thinking of going there in the winter.
Subscribe to our newsletter