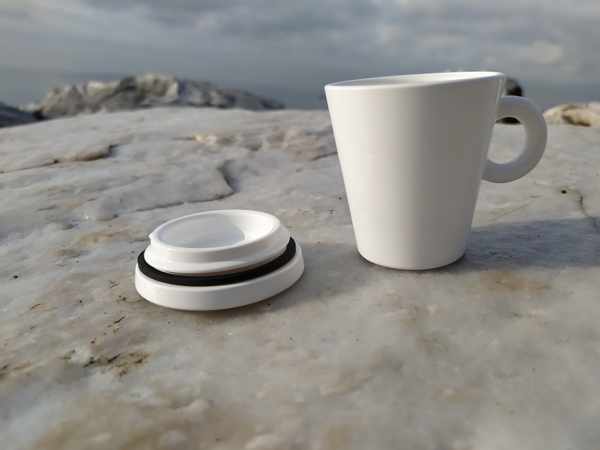 A takeaway cup that can be reused countless times, so that our coffee does not impact the environment and retains its aroma. An Italian start-up has found an original solution to completely eliminate disposables, an alternative method to go to the bar to enjoy a good coffee reducing the environmental impact and waste, even and above all at a time like this when take-away is in many areas the only possible remedy.
It is Espresso Away, a reusable cup that will go into production shortly: completely Bpa free and equipped with a practical resealable cap, it can be easily transported, to the bar or office, or used at home and reused indefinitely.
The goal is to be 100% sustainable by eliminating disposable glasses, which pollute the sea and land so much. It is estimated that 3 billion are thrown away in Italy in a year.
"We want to involve coffee lovers and also companies and bars, because with a small gesture from everyone we could help the environment in an important way", say the start-up.
Espresso Away is designed to enhance the aromas of coffee: it has the dimensions of the classic cup, 70 ml, perfect for an espresso or a macchiato and a truncated cone shape with an egg bottom.
The threaded cap ensures a spill-proof hermetic closure, is practical to use and can be put in your pocket or bag.
It is made of Tritan, a latest generation polymer used for high temperature food containers, which is also used for baby bottles.
In short, disposable cups are, and we know it well, a huge problem for the environment: in a year we throw thousands of them and many end up in our seas. Wouldn't a method to always carry with you and always reuse one of the best solutions?
Subscribe to our newsletter