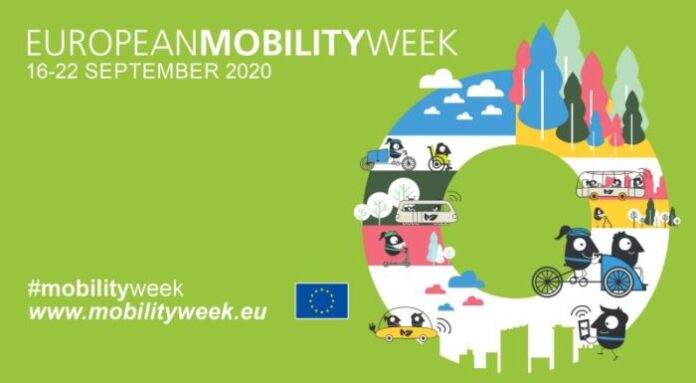 Watch out for car-free streets, walking tours and interactive workshops as European Mobility Week comes to towns and cities across Europe from 16-22 September. From this Wednesday, the clean and sustainable transport campaign will see thousands of towns and cities from over 40 countries hosting their own events, shining a spotlight on the importance of zero-emission mobility for all. This is the 19th year of European Mobility Week and its well-known car-free day, when streets close for motorised traffic and open for pedestrians, cyclists, hoverboarders, e-scooter riders and more.
EU Transport Commissioner Adina Vălean said: "This year is a big challenge for our towns and cities. But the pandemic also showed us that people appreciate and expect our cities to become safer, cleaner and accessible to all. During this week and beyond, our partner cities from all around Europe will show how greener and more digital European towns and cities could look."
The theme of the 2020 edition of Mobility Week is "Zero emissions, mobility for all" and reflects the ambitious goal of a continent that aims to become "carbon neutral" by 2050, as stated by Ursula von Der Leyen, president of the European Commission, at the presentation of the European Green Deal.
The theme "Zero emissions, mobility for all" aims to underline the importance of accessibility to zero-emission transport and to promote an inclusive framework that involves all citizens, through the adoption of measures that promote an inclusive and free urban environment carbon emissions. Therefore, Mobility Week 2020 encourages citizens and local authorities to take steps to achieve the long-term goal of a zero-carbon continent.
Cities that promote clean and inclusive mobility systems are more attractive, with less traffic and a better quality of life. Registering is quick and easy and will allow each city to ideally join all the thousands of cities around the world that share the initiative: you can do it at this link, with a few quick steps.
Subscribe to our newsletter