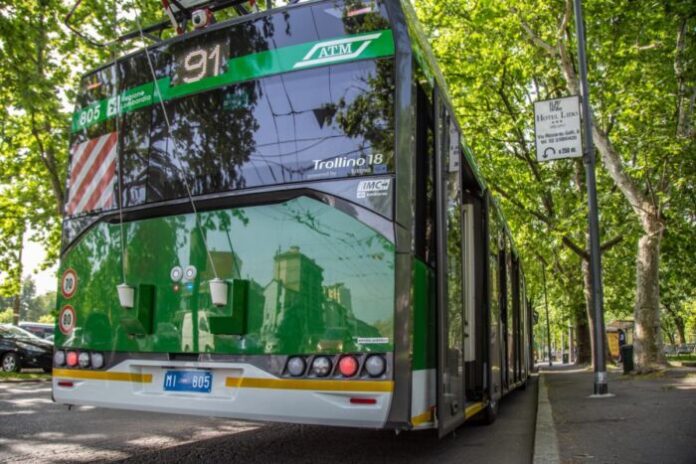 It is important to start from sustainable mobility to prevent pollution from returning to pre-coronavirus levels. Milan has decided to fully embrace this green policy and has presented the new ATM fleet, the Milanese public transport company. In fact, for a few days, the 90/91 line, the ATM circle-line that has embraced the city for over twenty kilometers, has hosted eight new and super-technological Solaris buses on its track, which will become 30 by June.
The new trolley buses, nicknamed Trollino, were presented by ATM itself through its online magazine, Lineadiretta. The company explains that the fully electric buses "boast state-of-the-art technological equipment to improve comfort and accessibility, as well as a new real-time video surveillance connection system with the Security control unit and the Atm surface operating room".
For the preparation of the technical specifications, the company took into account the experience gained in service, both from drivers and from customers, as reported by Manlio Rodio, historical figure of ATM technicians to the company magazine.
"We also consider the technological innovations on the market, to constantly improve efficiency, comfort and design. A few examples? On the newcomer we have provided eight USB sockets for charging mobile devices; we have LED lights (internal, external and under the door access profiles) and an air conditioning system that remains constant even during power cuts".
Great attention to environmental sustainability thanks to the IMC technology, In-Motion-Charging, which allows Trollino an autonomous electric gear of at least 15 km. Added to this is the possibility of recovering braking energy, with energy savings of 15-20% compared to the old models. The full LED lights make the access thresholds and stop indicators clearly visible, explain from the Milanese company.
Eight are already in circulation, but by June 30 new vehicles will enter service, completing the first lot of the tender for the supply of 80 new trolley buses.
In times of covid, the security theme was also implemented to encourage social distancing. "The 90/91 line – reads Lineadiretta – will be the first ATM line to have a real-time connection with the operational control and security operating rooms, active 24 hours a day, 7 days a week, which they will be able to view what happens inside the vehicle, communicating directly with the passengers on board. In addition, in the event of an emergency, he may send a company security patrol, also requesting the possible intervention of the police".
Subscribe to our newsletter