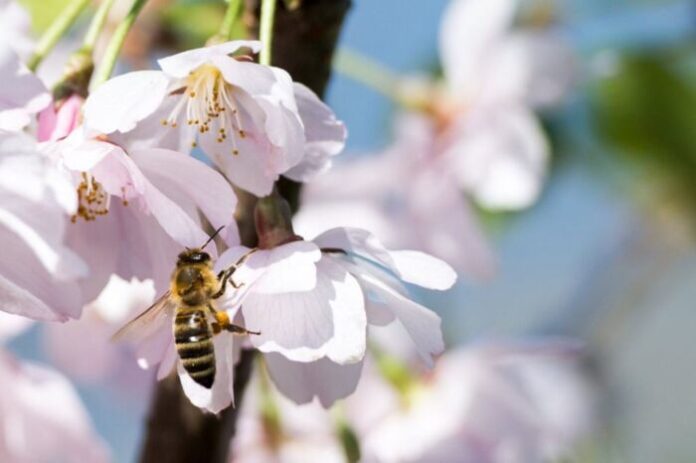 A motorway for bees will be built in Milan, a 3.5 km long flowery route that is about to become the longest of its kind in Italy. A fragrant corridor that will cross the North Park from north-west to south-west and will be a real "highway for the bees".
The works that will lead to the realization of the path started a few days ago. It will be a beautiful avenue made of colors and scents, thanks to the presence of 3000 perennials and over a million flowers. A perfect place for bees who will have the chance to find the right environment to live and reproduce.
The idea of ​​Milan is not new. In London a road has already been created for bees but other European cities are also experimenting with such corridors to protect precious pollinating insects, threatened by the use of pesticides and the disappearance of their natural habitat.
The project, which has begun to be implemented thanks to crowfounding in which companies and citizens have participated, has already seen the removal of about 400 square meters of concrete but obviously there is still much to be done to make this gray area of ​​the park a paradise for the bees.
Since the 1980s, the Northern Park has been an extraordinary example of soil decementation and decompression. In fact, over 3 decades, 112 thousand square meters of public land have been waterproofed. Net of bike lanes and parking lots, the overall decementation balance is positive for over 27 thousand square meters, all fully returned to nature.
The new "motorway for bees" will be another piece to enrich the North Park. "Since the end of the 2009, there has been a worrying decrease in the number of bees throughout Europe due to the use of pesticides and the reduction of their habitats, and this has already caused significant damage to natural ecosystems and agriculture", he says the North Park. The goal of the leaders of the green lung in Milan is to protect and increase the number of bees and, in doing so, make ecosystems more beautiful and more ecologically stable, but also favor social gardens. Flying from flower to flower, the bees allow pollination and help the reproduction of many species of cultivated and spontaneous plants.
As other European cities are also doing, the Northern Park has begun a few years ago to create areas rich in flowers to attract them, nourish them, and encourage their incessant work. The goal of the flowery road is to reconnect the flowerbeds already built and connect the two shared apiaries of about 15 beehives, led by around fifty volunteers, one of them to the Niguarda Common Garden and the other to the Cascina Centro Parco.
Subscribe to our newsletter