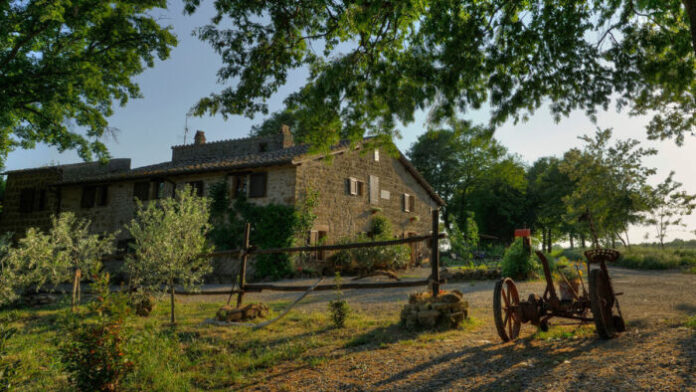 Choosing the way to travel and the place to stay are the first steps necessary for an ecofriendly holiday. The idea is often that in order to respect the environment we must renounce the comforts that we normally expect when we go outside, but this is not always the case.
In Ecobnb, an italian website, you can find ecofriendly accommodations alla around the world, bio hotels, amazing tree houses, bed & breakfast on the beaches, alberghi diffusi in old villages, organic farmhouses surrounded by nature, castles in the clouds, noemissions mountain retreats, and much more.
The purpose of Ecobnb is to make people reflect on the theme of sustainable tourism, proposing new ways of traveling, encouraging accommodation facilities to improve their ecological quality, and travelers to choose eco-friendly hospitality, organic food, environmentally friendly itineraries and more sustainable means of transport.
The project was developed by Simone Ricciardi and his wife Silvia Ombellini, both architects with a passion for design, travel and ecology. When Simone realized how difficult it was to find a bed and breckfast respectful of the environment on the net, he decided to create ViaggiVerdi, a meeting point for responsible travelers and eco-sustainable accommodation structures committed to building a better future. Subsequently, ViaggiVerdi became Ecobnb thanks to the 2014 Seed Money financing by Trentino Sviluppo and the European co-financing EcoDots dedicated to sustainable tourism projects.
On the home page of the site we read that traveling with Ecobnb saves 8 kg of CO2 a day, 295 trees and 302 liters of water. Furthermore, the Ecobnb servers are 100% powered by locally produced renewable energy sources. Those who choose to book through Ecobnb not only help the environment but also finance a network of small entrepreneurs engaged in sustainable projects.
To become part of the network, the accommodation facilities must guarantee at least 5 of 10 fundamental eco-sustainability parameters, recognized by the main environmental certifications for tourism in Europe:
The electricity used must come from 100% renewable sources.
The food offered must be mainly organic, in season and produced locally. The water must be in a carafe or in a glass bottle from regional sources.
Sustainable mobility must be made possible and fostered, for example by offering transfer services for those arriving by train, but also free bicycles, electric cars, information on public transport timetables and on slow itineraries.
The detergents used must be based on natural and organic products.
Separate collection must exceed 80%.
At least 80% of the installed lamps must be low consumption, for example with LEDs.
The building must have a high level of energy efficiency, and the annual energy consumption must be less than 60 kWh / sqm.
Solar panels must be used to produce hot water from the sun.
Water consumption must be minimized with flow reducers, which reduce the flow of water in the taps to less than 6 liters per minute.
Rainwater must be collected and reused, for example for watering the garden.
The future of tourism is increasingly green, to travel respecting the environment and live in harmony with nature.
Subscribe to our newsletter