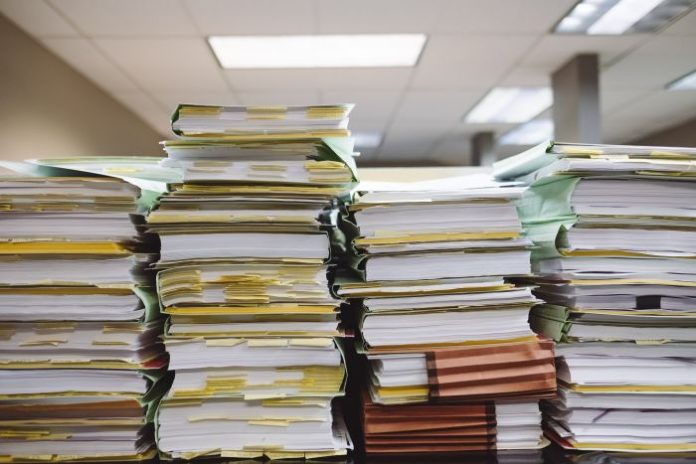 Each file can require up to 32 different documents – a number that can grow exponentially if you look at the individual pages for each document – corresponding to an estimated consumption of 7.5 kg of paper and 1000 litres of water per file. These are the numbers of the "bureaucracy" linked to the Superbonus, which, while on the one hand helps us make our cities more efficient and sustainable, on the other hand turns out to be a "wasteful" measure from a documentary point of view.
Yousign (www.yousign.com), a European point of reference for electronic signature that aims to digitize 15 million documents in the cloud in Italy by 2023, which demonstrates how document dematerialization can really have a positive impact on companies and on the planet: considering an average of 3 pages per document, and a total of 100,000 files expected in Italy in 2022, the savings in terms of paper and water by "digitizing" the Superbonus could reach approximately 800 tons of paper and 1 million M3 of water respectively.
"The building industry is a sector with a very low rate of digitalization, but the Superbonus is – unintentionally – also helping in this sense: with Yousign we have recorded an increase of +175% in requests for electronic signatures from construction companies, general contractors, companies operating in the world of energy efficiency or accounting firms that in their consulting position, help their customers to collect, sign and send the documents needed to obtain the Ecobonus. All linked to the need to streamline, simplify and speed up the bureaucracy related to incentives – explains Fabian Stanciu, Country Manager of Yousign for Italy – The electronic signature, although it represents a very small part of the process, can really bring significant impact on large numbers: we have companies in the sector that have digitised over 5 thousand practices in the last six months, which means not only simplifying, but also saving CO2, water and paper".
Even beyond the Superbonus, the ecological footprint of such significant practices is often overlooked, but it can become really important. To calculate it, Yousign has developed an ecological simulator based on the analysis of three factors: the number of documents sent per signature, the number of pages per document and the number of recipients per document. It is a model that takes into account that each recipient of a document prints it once on average and that the paper used contains 10% recycled material. To determine the final values, this data is then cross-referenced and processed with the annual CO2 emissions of a refrigerator (class A++), the litres of water needed to fill a bathtub and the weight of solid waste in a 75-litre bin".
The Yousign ecological simulator can be found at this link.
Subscribe to our newsletter