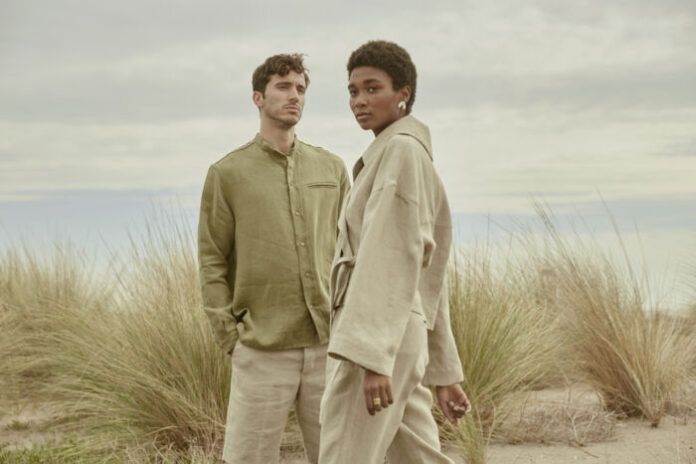 While all services become more and more expensive globally, the fast-fashion industry is the only one that continues decreasing its market prices. The result? Clothing sales have risen exponentially, while the average lifecycle length of garments has continuously decreased in the past decades. However, this trend is no longer acceptable.
According to the World Economic Forum, the fashion industry is responsible for 10% of global emissions, more than those produced by all international flights and marine shipping combined. Every year, over 85% of textile production ends up in landfills, causing waste management issues and harmful environmental impact, especially in developing countries. Also, the industry makes use of a large number of products from the primary sector – one of the most problematic in terms of emissions and climate change – without adopting necessary precautions and technical specifications.
For this reason, a sustainable change has been triggered within the fashion world. Choosing products that adopt a biological and regenerative model, designing garments with techniques and materials that facilitate recycling, and offering transparency on the supply chain are increasingly becoming indispensable requirements for any brand.
"It is an investment that yields both short and long-term results," explained Giulia Belpoliti, a consultant for Circular Fashion and Sustainability Management in an interview with SmartGreen Post. "According to the Cikis' Fashion and Sustainability Report 2020, about 70% of Italian SMEs that have already invested in sustainability have benefited from it, drastically reducing waste with a return in both economic and reputation terms."
Many brands have already embraced the concept and big names such as Kering, Prana, and Patagonia are moving in this direction with substantial investments in sustainability. However, there is still a long road ahead.
The risks of greenwashing
Sustainability in fashion – and beyond – is a grey area, due to the lack of a clear definition of the term and a regulation internationally recognised. Consequently, it is easy for some brands to fall into greenwashing, a 'facade sustainability' that adopts superficial or partial green measures, misleading consumers' perception.
Belpoliti explained that, although there is no international standard, there are reliable certifications to pay attention to, such as the Global Recycle Standard or the Organic Content Standard. "As a consumer, it's difficult and it takes time but you have to be well informed," she said. "When you want to buy a sustainable product, you need to research and verify as much information as possible about the brand."
"Also, sustainability is often perceived as environment-focused only, whereas it should be at 360°, including the social and economic level," added Belpoliti. Therefore, a sustainable garment is also ethical, looking at both the emissions it produces and the conditions of all the employees involved in the supply chain.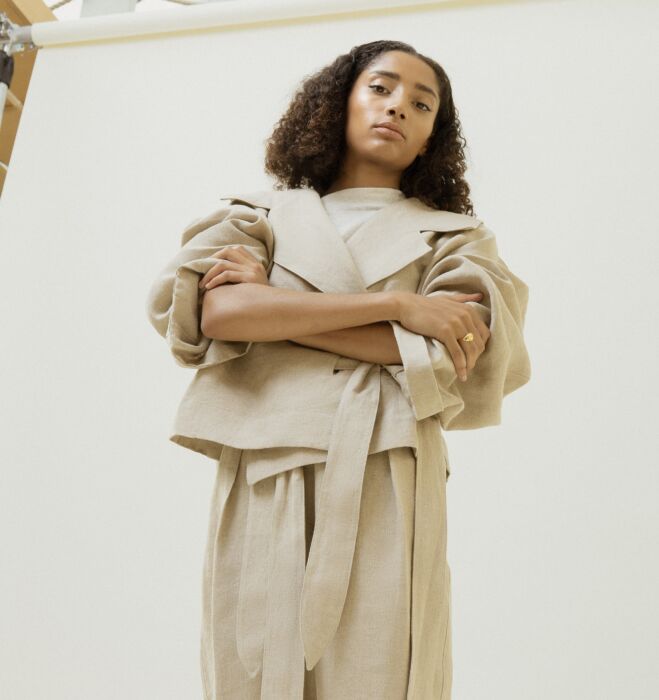 Regenerative and transparent production
Antonia Halko, the young co-founder of the regenerative fashion brand Trace Collective and the non-profit organization Trace Planet, is also fully aligned with this position. "The goal is to transform the fashion industry into a tool for positive social and environmental impact," Halko said in an interview with SmartGreen Post. "Our team and our European network of partners work hard to create pieces that are not only of the highest quality but also make the planet a better place."
Her garments adopt only natural fibres – linen and organic cotton – which are completely sustainable, as they are cultivated with regenerative practices. This means that the production of these fabrics minimizes water and energy consumption, increases soil fertility and biodiversity, and helps remove carbon from the atmosphere.
"The entire production of our clothes is ethical and fair, carefully following European regulations," explained Halko. Practices like these certainly come with higher costs, but one of the greatest concerns of her brand is to raise awareness among consumers by showing them the real price model of each product.
Hence, the intention to put radical transparency at the centre of Trace Collective. Using a QR code, consumers can trace the entire path of the product and become directly involved in the production. "By revealing exactly where our materials come from, their cost of production and their impact, we hope to reconnect consumers with their clothes," Halko said. "We want to tell people the stories behind the individual garments, what we are doing and why."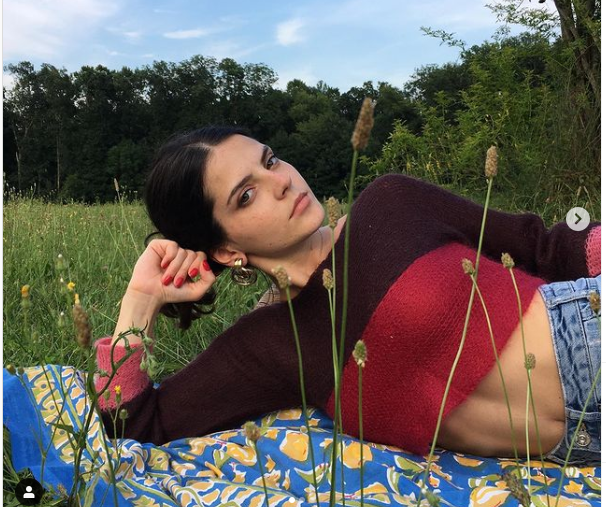 Towards a circular model
But for the fashion world to definitively follow these values ​​as a reference and guide, a change in the entire system is necessary. "We should adopt a circular model in which resources are recycled, production reduced, and use extended over time," said sustainability consultant Belpoliti. "We also need to think about new business models such as C2C [costumer to costumer], leasing services, and in-store repairs."
Belpoliti herself founded and manages what she likes to call a "pre-loved insta shop", an Instagram page under the name of @dea.lalia that offers vintage and contemporary garments. "Dea Lalìa was born to find forgotten clothes in wardrobes or flea markets, give them meaning, and keep them alive as long as possible," explained Belpoliti. "It's important to educate consumers about slow consumption and get them used to buy second-hand, also because it is beautiful and stylish!"
The McKinsey Institute's 'The State of Fashion 2021' report clearly highlighted how slow-fashion is now a global trend, which increased during Covid-19 and is destined to grow in post-pandemic times. This is even more evident if we consider that the average consumer is increasingly more informed and that tomorrow's customers – Millenials and Gen Z – are precisely the ones who are the most attentive to sustainability.
Like it or not, the market will have to align with such change, and it looks like in the short term transparency and sustainability will become essential parameters to remain competitive. "What so far has been just an invitation, will soon become an inevitable choice," concluded Belpoliti.
Subscribe to our newsletter