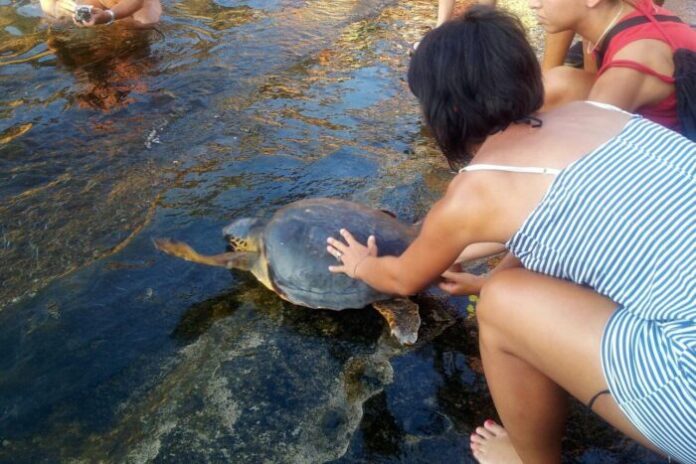 When I turn back I smile: I am proud of my change, leaving a life that no longer represented me to create my project in line with (My) true Nature: Lasca la Randa – Eco-sustainable and aware sailing and trekking.
In this first article I want to tell you my story, then I will take you on a journey with me by sea and by mountains. Graduated with a master's degree in Biomedical Mechanical Engineering, after 12 years of work in my sector, I decided to change my life to create a project that combines being an Environmental Hiker Guide with the awareness of the negative impact of man on nature, including the sea and its inhabitants. Despite my accomplishments as an Engineer and dedication to that job, I felt my path was elsewhere.
Now as an Environmental Hiker Guide I am proud to participate in eco-sustainability projects, mainly aimed at raising awareness and protecting the sea. I accompany groups on walks and trekking, and create exclusive combined eco-sustainable sailing and trekking trips, which are plastic-free, with solid soaps and detergents on board, plates, dishes and glasses in ceramic and steel. I have banned the disposable and garbage collection is strictly differentiated.
On board we cook exclusively organic and zero-kilometer food, produced on the island where we go or in the region from which we depart. Awareness also passes from the plate. In our travels, we never miss an appointment with "Mani in Pasta", to share the experience of preparing fresh pasta on board with ancient grains of our production.
To launch myself into this project, it took enormous determination and the desire to get back into the game. That push that makes the positive aspects weigh much more on the scales: discovering your true nature by working in Nature, surrounding yourself with people who think like me, people who feel normal in their "madness", free without having to appear.
It was a personal journey as well as a working one. An uphill journey, like when you climb a mountain you reach the top and finally, between one labored breath and the next, you also see all the splendor in front of you. The breathlessness subsides and you begin to breathe. The thoughts calm down, you feel the fresh wind on your face, you distinguish the colors of nature, and with a smile you show gratitude to your legs, to your willpower.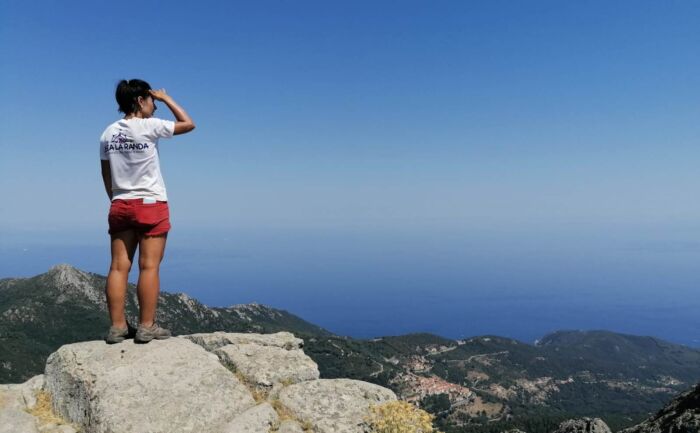 "My time will come" I repeated to myself for years, after having had my first volunteer experience at the Linosa Sea Turtle Recovery Center. This was the first step towards my choice; being slapped in the face of the sad reality of man's negative impact on the sea and its inhabitants made me aware.
The memories of that first year are alive in my mind, each time I get moved thinking about the moment I first released a turtle into the sea and the suffering I saw in other turtles and cetaceans.
I turn back and smile again.
"Be the Change you would like to see in the World", Gandhi said.
Subscribe to our newsletter