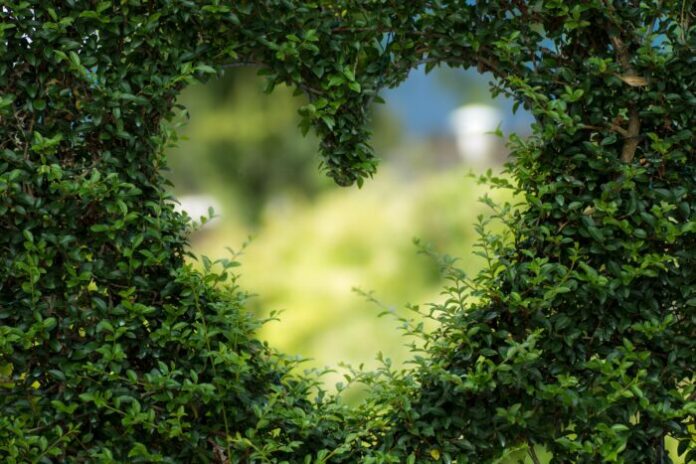 A sensory journey to discover the scents, flavors, sounds of plants and enter into harmony with nature and plants, accessible to all citizens. The new Garden of the Senses and Biodiversity was inaugurated in Cento, in the province of Ferrara, after three years of works that made it possible to redevelop a large area within the Reno Park.
In its five-petal flower shape and with the redevelopment of even a small adjacent pulp, the Giardino dei Sensi was designed as a sensory and bioenergetic green space. Through a wide and articulated path that winds around each petal, the Garden hosts plants chosen in particular to stimulate the five senses, making every area of ​​the garden usable, even for people with limited mobility.
Thus, a place has been created where you can enjoy, for example, aromatherapy (garden of smell), where you can enjoy natural chromotherapy through the bright colors of flowers and plants (garden of sight), or where you can experience the epidermal contact of the leaves soft, wrinkled, retractable (garden of touch) or check the taste of aromatic plants in the (garden of taste) or be able to relax listening to the sound that the leaves of trees or the leaves of herbs and shrubs produce moved by the wind (garden of hearing ).
Precisely because of the important aspect of environmental education and garden therapy, the park was therefore conceived as a place in which to deepen and share knowledge, promote common initiatives, providing that in the future it can also host exhibitions, workshops and open-air conferences. . The objective of the Municipality of Cento and of the association "Le Case degli Angeli di Daniele" is in fact to develop this green area alongside other associations in the area, to become a wide-ranging environmental revaluation project for the benefit of the community .
After three years of work, this morning the project that had the patronage of the Emilia-Romagna Region, the Province of Ferrara, the University of Bologna and the Po Delta Park Authority was inaugurated in Cento (Fe) and which took the name of "Garden of the Senses and Biodiversity ". Present at the ceremony Fabrizio Toselli, Mayor of the Municipality of Cento, Mauro Felicori, Councilor for Culture and Landscape of the Emilia-Romagna Region, Matteo Fortini, Councilor for Associations of the Municipality of Cento, Nedda Alberghini Po, of the association "Le Case degli Angeli di Daniele "(to whom the Garden is dedicated) and the agronomist Laura Vancini.
It is thanks to Laura Vancini's graduation thesis that the idea of ​​creating a garden inside the Reno Park was born, as a virtuous example of the man-nature relationship and enhancing the green and biodiversity heritage of the Cento area, in a perspective of education and awareness of children and adults.
Subscribe to our newsletter