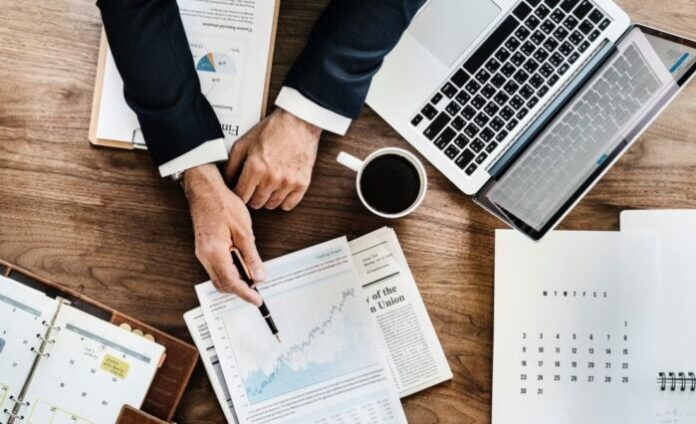 Since 1997, the Business Roundtable, America's most influential group of corporate leaders, has agreed on one principle: "The paramount duty of management and of boards of directors is to the corporation's stockholders," its mission statement declared.
The interests of other stakeholders, like employees, were only "relevant as a derivative of the duty to stockholders."
Now, however, the group has released a statement on the purpose of a corporation that is radically different. It essentially rejects the theory of late economist Milton Friedman, who said seeking profits for shareholders would alone allow a company to prosper, keep people employed, and fuel the economy.
Instead, the Business Roundtable is pulling from the idea of "conscious capitalism," which proposes that a company has a broader responsibility to society, which it can better serve if it considers all stakeholders in its business decisions. It's a concept that an increasing number of CEOs have been preaching—though arguably not living—in the last 10 years.
For critics of big business, this new statement, which was signed by 181 CEOs, will be welcomed, but with skepticism. That said, it also should spark optimism that the recent talk from corporate leaders about social purpose, protecting the environment, and thinking beyond the next quarter's results, is more than empty rhetoric.
Americans deserve an economy that allows each person to succeed through hard work and creativity and to lead a life of meaning and dignity. We believe the free-market system is the best means of generating good jobs, a strong and sustainable economy, innovation, a healthy environment and economic opportunity for all.
Businesses play a vital role in the economy by creating jobs, fostering innovation and providing essential goods and services. Businesses make and sell consumer products; manufacture equipment and vehicles; support the national defense; grow and produce food; provide health care; generate and deliver energy; and offer financial, communications and other services that underpin economic growth.
 While each of our individual companies serves its own corporate purpose, we share a fundamental commitment to all of our stakeholders. We commit to:
 Delivering value to our customers. We will further the tradition of American companies leading the way in meeting or exceeding customer expectations.
 Investing in our employees. This starts with compensating them fairly and providing important benefits. It also includes supporting them through training and education that help develop new skills for a rapidly changing world. We foster diversity and inclusion, dignity and respect.
 Dealing fairly and ethically with our suppliers. We are dedicated to serving as good partners to the other companies, large and small, that help us meet our missions.
Supporting the communities in which we work. We respect the people in our communities and protect the environment by embracing sustainable practices across our businesses.
Generating long-term value for shareholders, who provide the capital that allows companies to invest, grow and innovate. We are committed to transparency and effective engagement with shareholders.
Each of our stakeholders is essential. We commit to deliver value to all of them, for the future success of our companies, our communities and our country.
Subscribe to our newsletter