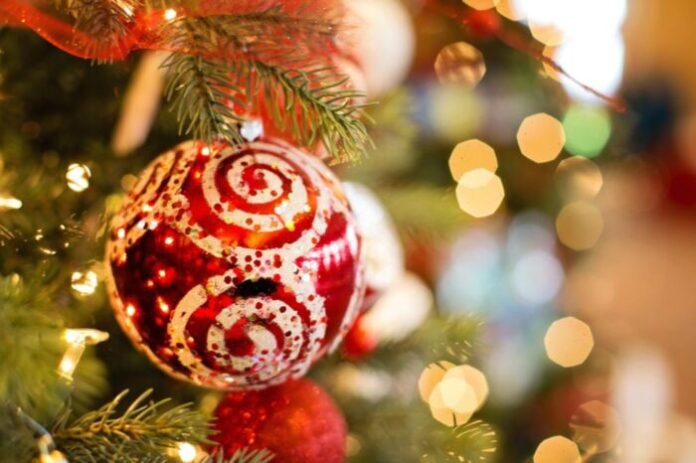 In Germany, people are willing to give up Christmas lights as a gesture of solidarity with the planet. In times of climate crisis, in fact, the Germans said they could not to use lights to help the environmet.
In a recent survey conducted by YouGov for the German press agency DPA, the Germans were asked whether, as an effort to combat climate change, they were favorable or not to completely reduce or abandon Christmas lights. Nearly 60% of respondents said that yes, they would really consider reducing or saying goodbye to Christmas lights in the name of protecting the planet.
On the other hand, 11% of those interviewed stated that they are ready to accept a Christmas without lights right away if this is useful for the cause of the fight against climate change, while 10% are ready to do so in the future. 35% of Germans responded that "no, it is not an option" to turn off the lights during the Christmas holidays.
The survey was provocative, given that home decorations account for only a small part of the total. Consumption, and therefore pollution, is greater due to the excessive use of energy by the municipality and industries. The argument, however, has divided the Germans that 44% said that they would like less lights on buildings and in the streets during the holidays, while another 44% said they did not want to give up city lights.
In general, almost 7 Germans out of 10 said they still asked themselves this year whether or not to decorate the house with Christmas lights and, in doing so, what kind of lights to use.
According to a survey by MUp Research and Norsta to reduce the environmental impact and the pollution produced during the holidays, 82% of Italians intend to adopt eco-sustainable behavior. They range from recycled paper for gifts to more sustainable decorations for trees, to goodbye to disposable plastic. From the survey, for example, it appears that 23.5 million (65%) will opt for a plastic free Christmas banishing disposable cutlery and plates from the table in favor of ceramic tableware and will pay more attention to food waste (61%). Also in terms of lights, Italians say they intend to improve: over 25 million citizens intend to reduce energy consumption linked to lights. There are those who promise that they will only use LED bulbs (43.8%), who will generally reduce Christmas lights (27.2%) and 18.9% who do not intend to use lights.
As for the tree, Confagricoltura has declared that buying real Christmas trees is a sustainable choice, which is good for the environment, for health and is supportive for the horticultural and woodland sectors, essential for the national economy. They come from specialized cultivations or from buds deriving from pruning or thinning, indispensable for the health of the woods. Experts recommend that you always purchase certified material, which can be recognized by the appropriate tag that contains the manufacturer's name and regional registration number. Only plants marketed with the coupon are bred for the specific production of Christmas trees.
Subscribe to our newsletter