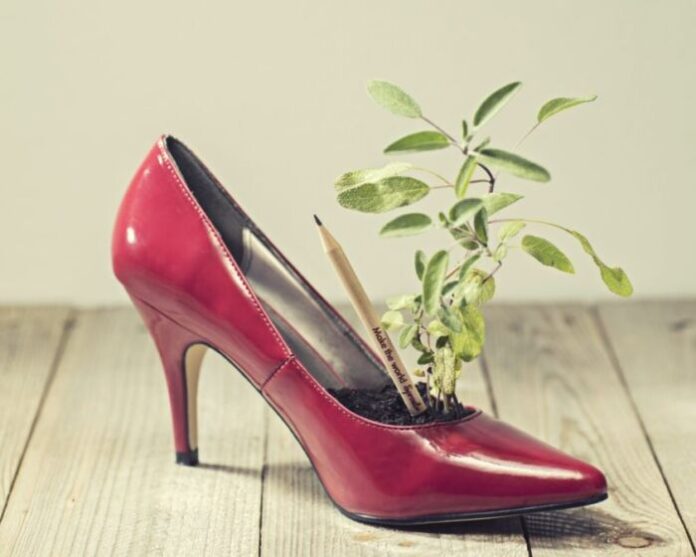 About 14 million new plants were born from old pencils, thanks to the invention of the Danish company Sprout. Recycling and environmental sustainability are the basis of the intuition of its founder, Michael Stausholm, who decided to give new life to all those pencils that were too short to write and that would otherwise end up in the trash.
The idea with the Sprout pencil is that you plant it, when it becomes too short to write or color with. This way you give it a new life by turning the stub into herbs, vegetables or flowers.
The Sprout pencil is 100% natural and biodegradable, does not contain lead or other toxic substances and it has become a popular green alternative to company plastic ball pens with logo. In addition to the graphite type, there is a colored version with 10 variations among aromatic herbs, plants and flowers including basil, tomato, sunflowers and daisies. There is even a plantable makeup pencil.
The patented pencil has become world famous. These days, the start-up behind Sprout World reaches 10 million-sold pencils in over 60 countries. With clients like Disney, Coca Cola, Marriott, McKinsey and Unilever, the U.S. born invention is hitting a demand in time for more sustainable products and new ways to communicate about them. 90% of Sprout´s sales go to businesses, 10% to private consumers bacause businesses and organizations get their logo and messages engraved and use the pencils as green giveaways. The Sprout pencils are also sold onboard airliners, in more than 20 different airlines shops.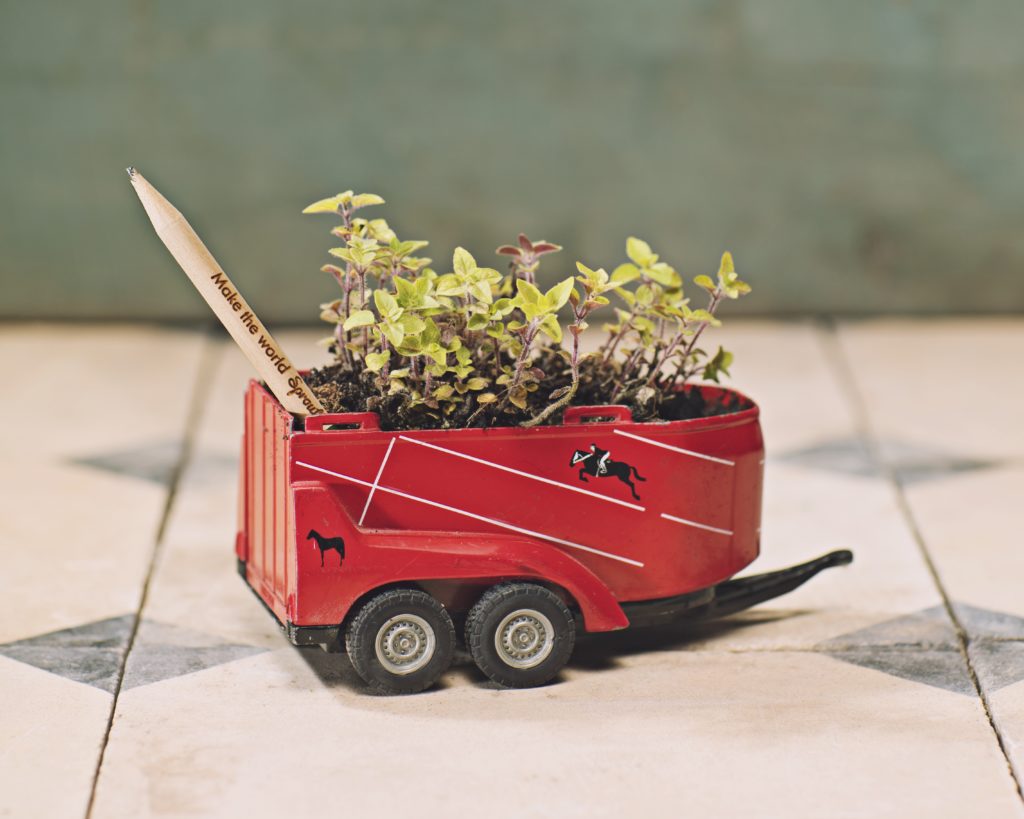 "Every year, an estimate of 50 billion ball pens are produced and sold. That is 135 million plastic pens a day! A huge amount of plastic that sooner or later will end up in the landfills. If we could replace just a tiny part of plastic pens with plantable pencils, we have a good reason to be," says Sprout founder, Michael Stausholm.
He founded Sprout in 2013 after being fascinated by the idea of a group of students from the Massachusetts Institute of Technology (MIT) in Boston who had the intuition to create a pencil with a bag of seeds instead of rubber. Stausholm then acquires the rights and the patent from the students and shortly thereafter launches the Sprout pencil on the market. After six years of activity, the company is still faithful to its inspiring principle, not only environmental but also social sustainability.
"First of all, while many start-ups move their production to Asia as they grow, we have kept the production in Minnesota to cater to our U.S. and Canadian markets. By doing this, we save CO2 and keep jobs in the U.S. at the same time. The rest of the world get pencils produced in Poland – under ethical work conditions, of course," adds Stausholm.
The commitment for sustainability does not stop only with pencils but looks beyond: "Secondly, we don´t just sell pencils. We are on a mission to be the preferred alternative, when it comes to showing that small steps matter when it comes to sustainability. If you can plant a pencil stub, what else can you do to recycle more? This is the spirit that lies in our pencils and in the mentality of the Sprout team. The story of what the pencil can do and how people and businesses can benefit is what drives the wheel," he says.

Subscribe to our newsletter