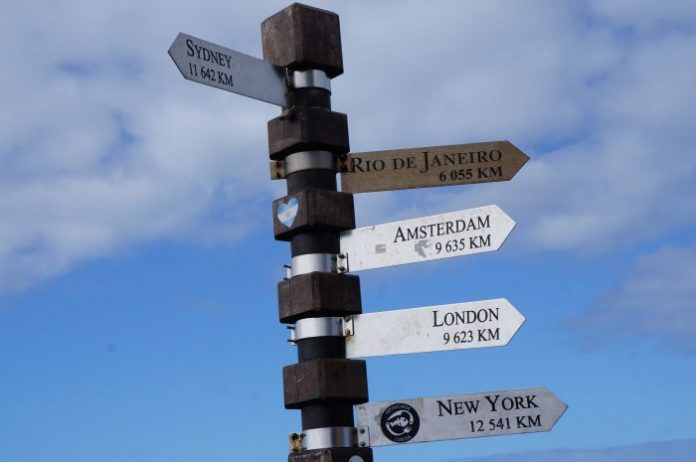 Two months ago, I began this new and exciting adventure, which has been allowing me to indulge my green nature, shaped by the valuable years I spent in countries with a high ecological footprint, such as Germany and Switzerland. First, I would like to thank the founder of SmartGreen Post, Mario Telesca, for having persuaded me to take on the management of this ambitious project, which I am going to carry out with dedication.
Secondly, I would like to express my sincere gratitude to the contributors who continue to consistently write for SmartGreen Post, showing a commendable collaborative spirit towards me even though I have only recently joined the team. I would also like to thank those who, due to the succumbing of other work and personal commitments, have had to give up their fundamental personal contribution to our blog.
Finally, I would like to welcome the two new contributors who started writing for SmartGreen Post shortly after my appointment. I am confident that this wave of fresh air will benefit the blog and be an opportunity for further growth towards new and wider horizons.
I thought it appropriate to dedicate this eighth issue of the magazine to the theme of transition in the broadest sense of the term. From the Latin "transition" (derived from "transire" 'to pass'), the term indicates a passage from one condition or situation to a new and different one: SmartGreen Post is, in fact, in a period of transition in which we count more than ever on the support of our readers. Any change implies a great deal of effort and above all requires great courage to face new challenges. Starting on a new path is frightening. But after each step you take, you realise how dangerous it was to stand still. Any transition requires time, patience, and perseverance; it is a slow journey, not a marathon sprint.
To improve is to change.
(Winston Churchill)
The main objective to be achieved in the medium term is to internationalise the project by giving the English-language blog site a boost. To this end, we are considering proposals for collaboration from abroad, as well as the possibility of a newsletter in other languages.

The ecological transition currently at the centre of the European (and other) political debate is just as long and complex. The interesting exclusive interview with the Italian Minister Roberto Cingolani in the well-known German magazine Der Spiegel – which we present in full in this issue – highlights precisely this aspect.

The message we wish to convey to our readers is that this challenging transition path must be tackled together, because unity is strength! If each one of us, in our own small way, contributes with small gestures (for example, avoiding the irrational use of air conditioners in the summer season that has just begun, as recommended by ENEA) to do good for our planet and humanity, the objective can certainly be pursued. In my opinion, a change of pace is needed, starting with legislative bodies, to fill the constitutional gaps (not only in Italy, but also in Switzerland, where the environmental questions were rejected in the referendum of 13th June) on the issue of sustainability, a challenge with three dimensions: social and economic as well as environmental. It is also necessary to gradually get into the business view that waste can be considered a resource.
In conclusion, it is essential to work on everyone's conscience by encouraging and promoting environmental information and education initiatives and, above all, by making ecology a compulsory school subject. It is important to introduce environmental education projects into schools, broken down by age and skills, as this will make it possible to translate complex scientific concepts into more accessible language and trigger positive change. SmartGreen Post has been trying to do just that for more than two years: to constantly contribute to the development of a sustainable collective awareness. From now on, more than ever, even beyond the borders of the Belpaese.
Download the SmartGreen Post Magazine FOR FREE HERE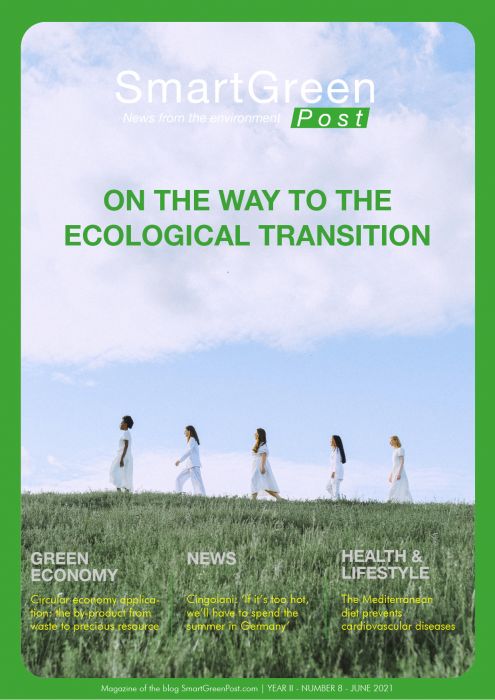 Subscribe to our newsletter